News
Oregon Trail Creator Wants to See a Reimagined Sequel
The co-creator of one of gaming's most enduring franchise's has an enlightened vision for a modern day version.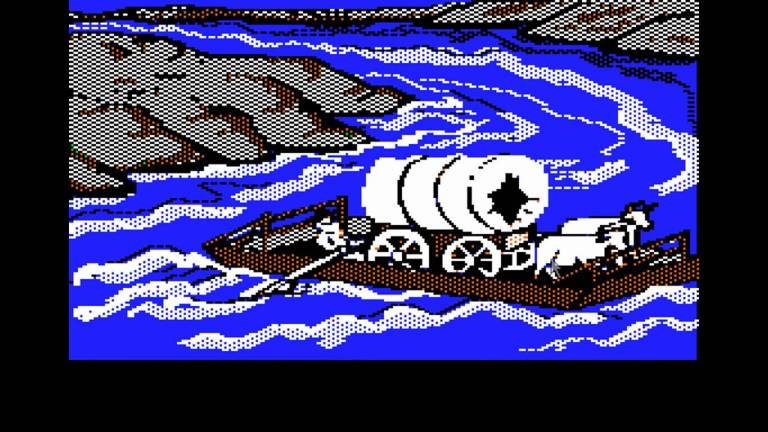 The Oregon Trail is an essential piece of many gamer's childhoods. While that has something to do with the fact it was one of the only games kids were allowed to play in school, in retrospect, The Oregon Trail franchise was an innovative series that helped lay the groundwork for titles like The Banner Saga and FTL. 
Those who remember the game fondly often cite it as the perfect slice of gaming for its time and purpose. Oregon Trail co-creator Don Rawitsch, however, feels that there was one topic the game could have covered. 
"If I were to create something like Oregon Trail today, I would create the Native American version," said Rawitsch during a GDC 2017 panel devoted to classic gaming. "What would it be like on the other side of the wall, so to speak?"
According to Rawitsch, he always felt that the image of Native Americans brutally attacking westward travellers is an inaccurate interpretation of historic events popularized by the Western film genre. He says that there were many more instances of Native Americans assisting travellers by giving them information and resources. They helped those exploring the country identify landmarks and which parts of the land were good for hunting and gathering. 
Along with a more enlightened view of Native Americans, Rawitsch would love to see a modern Oregon Trail game emphasize a multiplayer experience. He imagines a band of travellers all assuming various roles and finding a way to aide each other as they all make their own way across the country. 
"Imagine being in a wagon train with a bunch of people you don't know," said Rawitsch. "I would love to see what social dynamics come out of that."
Unfortunately, Rawitsch didn't outline any specific plans for an actual revival of the Oregon Trail franchise. It's actually been quite a few years since we got a proper Oregon Trail follow-up, as most releases in the franchise were updated reimaginings of the original title or 1995's Oregon Trail II. It would be incredible to see either an official or fan-made version of Rawitsch's vision, however.