News
Ooblets Developers Receive Threats Following Epic Store Exclusive Announcement
Developers of the indie game Ooblets came under fire following their decision to make their game an Epic Store exclusive.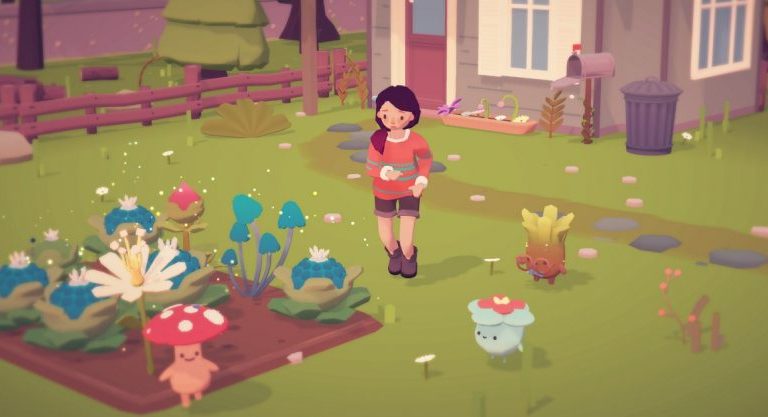 Developers Ben Wasser and Rebecca Cordingley reveal that they've been receiving threats from fans over their decision to make PC game Ooblets an Epic Store exclusive. 
"We don't take ourselves too seriously and maintained that throughout our multiple communication channels. It's been that way for as long as we've been around," says Wasser in a post on Medium. "That's why we were totally unprepared for the attention we got from the broader gaming/internet community, which was fueled by a deep misunderstanding of the tongue-in-cheek tone as condescending and patronizing."
The "tounge-in-cheek" tone that Wasser mentions is in reference to the post that revealed Ooblets will be an Epic Store exclusive. Some fans were upset by the "tone" of the announcement which they believed to be condescending. While that announcement also included a reference to how the developers were aware that this move would upset some "toxic" and entitled gamers who feel strongly about Epic Store exclusivity, the developers were surprised by the scope of the outcry from upset fans. 
"I did expect a small percentage of that outside group to read our announcement, and I very naively thought what we were saying might get them to see the whole EGS debate as lightheartedly as we did," writes Wasser. "By engaging directly with that crowd, I mistakenly thought I could have some impact on their opinions and emotions and defuse the situation with some lighthearted criticism of the main things that drove them to attack people. You can see how well that went. It was a stupid miscalculation on my part."
Further Reading: 30 Best PC Games to Play in 2019
The specific threats that Wasser and Cordingley have received aren't worth reprinting here, but it includes threats of violence and racism as well as fabricated information which claims that the pair made statements that they did not. To that end, Wasser also praises Epic and some members of the game's community for standing by them and supporting them during this time. 
For those in the dark about the whole Epic Store controversy, it began in earnest when Epic started to acquire more and more exclusive games for their platform. Many studios welcome the chance to make their games exclusive to the Epic Store considering that Epic offers studios a larger cut of the profits than Steam. However, some fans have since rallied against Epic for both requiring them to download another game launcher and over accusations that the studio is slow to upgrade the Epic Store with features included with Steam and other popular digital platforms. Needless to say, none of those complaints justify this reaction. 
Matthew Byrd is a staff writer for Den of Geek. He spends most of his days trying to pitch deep-dive analytical pieces about Killer Klowns From Outer Space to an increasingly perturbed series of editors. You can read more of his work here or find him on Twitter at @SilverTuna014. 
Read and download the Den of Geek SDCC 2019 Special Edition Magazine right here!