News
Omega Labyrinth Z: Creepy Anime Schoolgirl Game Axed by PlayStation
PlayStation has stepped in to prevent the super creepy Omega Labyrinth Z from receiving a global release.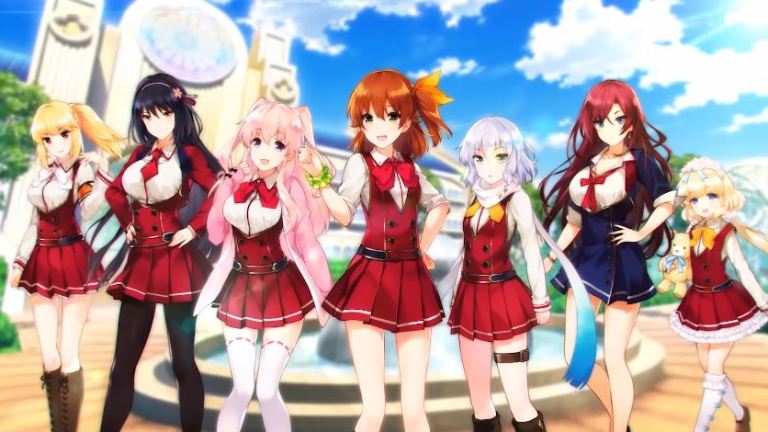 Some gamers are ready to take PlayStation to the hentai-st court in the land after they blocked the release of sexy anime dungeon crawler Omega Labyrinth Z. 
Originally, the controversial game was set to be released in North America, Europe, and Australia, but a series of rulings derailed developer PQube's ambitions. It started when the Video Standards Council refused to certify the game for a UK release even though the game was initially awarded a PEGI 18 rating. While some thought that the game might still be released in other Western countries, an update from PQUBe reveals that the game is being blocked from releasing on PlayStation 4 or PlayStation Vita in the West. 
"It is with sadness that we announce that the game is cancelled on both platforms and all Western regions permanently," reads a statement from the developers released via Twitter. "We will not comment further on this matter. Thank you for your support."
PQube elaborated on that statement and suggested that PlayStation themselves stepped in to request that the game not be formally released in the West. While this isn't the first time that PlayStation representatives have stepped in to block a game due to controversial content – they recently denied the pick-up artist simulator Super Seducer a PlayStation release – it doesn't happen that often. 
So what's the problem with this game? Well, we can assure you that it goes well beyond some digital nudity. Along with gameplay elements like a "Shame Break" that causes some female characters to lose their clothes, and a disturbing scene involving a dog and honey, there's the matter of the implied age of many of the characters. Most of the women in this game are implied to be very, very young. The VSC noted that one of their main reasons for blocking the game in the UK had to do with the way that it sexualizes children. 
While this block doesn't technically make the game illegal, it does mean that you're not going to be able to go to GameStop to get your tentacles on Omega Labyrinth Z.