News
Old School Cool: The Forgotten Shadow of Rome
Shadow of Rome was a hack and slash video game from Capcom that took you back to the days of gladiators.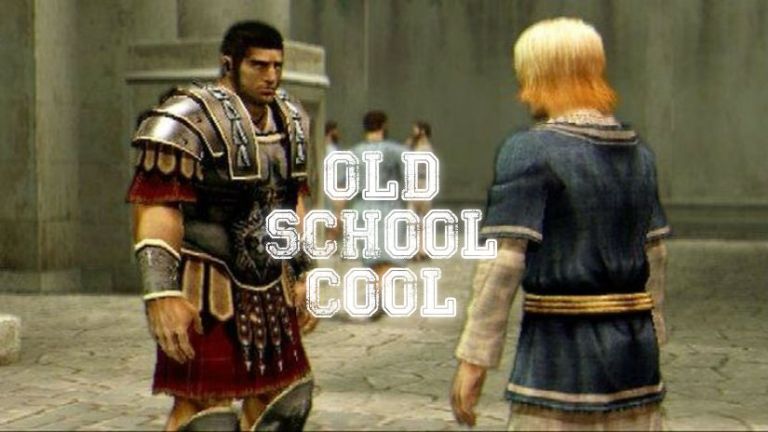 Old School Cool is our new original video series releasing every Tuesday afternoon on the Den of Geek Facebook page. Each week, we break out the SNES, SEGA, PS2 or another classic console as we take you on a nostalgia trip into the world of classic video games and accessories.
Watch the latest video below!
Old School Cool: Shadow of Rome
It seems strange that there haven't been more video games created that specifically tackle the gladiatorial games. There is 1986's Gladiator from Taito, a beat em up arcade game starring the Great Gurianos, as he makes his way through a castle full of enemies. Then there's the epically titled Star Gladiator from Capcom, which actually has nothing to do with gladiators at all, but bears mention solely for its title alone. 
2003's Gladius brought a turn-based combat mechanic to the world of gladiators. It was developed by LucasArts at around the same time as Star Wars: Knights of the Old Republic, the company's biggest hit at the time. Gladius is probably the most well-received gladiator game of all time. 
In 2005, Capcom returned to the gladiator arena for the PS2-exclusive Shadow of Rome, which told the story of a famous Roman general named Agrippa, who is forced to participate in the gladiatorial games after the assassination of Julius Caesar. It also followed Octavianus, who was based on Augustus Caesar, the first Emperor of Rome, before he became ruler of the empire. 
Shadow of Rome featured hack and slash gameplay that made way for lots of bloody violence in the arena. Weapons at Agrippa's disposal included swords, scimitars, maces, spears, bows, slingshots and flails. Oh, and if Agrippa severed an opponent's arm, he could use that as a weapon, too! Octavianus' gameplay focused on stealth, a stark difference from the gladiator sections that offered its own flavor. 
While Shadow of Rome performed modestly with critics, it didn't do too hot with sales. The game was originally planned to be the first in a series, but exec producer Keiji Inafune (the dude who created Mega Man) canceled the sequel. In fact, that sequel turned into zombie hack and slash game Dead Rising. That might be Shadow of Rome's most long-lasting legacy.
Learn more about Shadow of Rome in the video below: