News
Old School Cool: Rez, A Shooter Unlike Any Other
Back in 2001, Rez was unlike any other shooter on the market. Here's why it's still so special years later...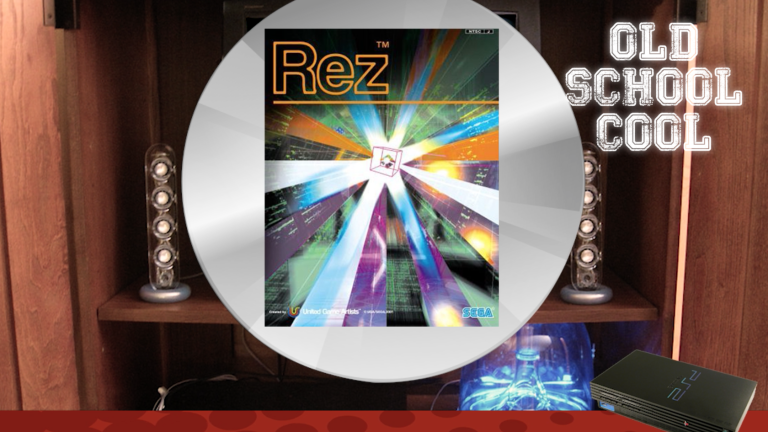 Old School Cool is our new original video series releasing every Tuesday afternoon on the Den of Geek Facebook page. Each week, we break out the SNES, Sega Genesis, PS2 or another classic console as we take you on a nostalgia trip into the world of classic video games and accessories.
Old School Cool: Rez
When Rez arrived in 2001, it was unlike any shooter of the time – an on-rails musical shooter that mixed fast-paced button mashing with the rhythm of electronic music. Rez came out only weeks after another seminal shooter, the behemoth first entry in the Halo series, Combat Evolved, the game that sold Microsoft's original Xbox in droves. While it's fair to say that Rez's success on the Dreamcast and PlayStation 2 was slightly overshadowed by the Halo phenomenon, we still remember this musical shooter fondly and recognize its influence on the rhythm genre. 
The studio behind the game, United Game Artists, was inspired by Russian artist Wassily Kandinsky, whose iconic paintings features psychedelic colors and shapes, an art style that Rez ultimately emulates to perfection. But not only was it a visual experience to behold. It was also a sonic one. After attending the Street Parade, one of the largest technoparades in the world, in Zurich, Switzerland, creator Tetsuya Mizuguchi made a connection between Kandinsky's work and the sounds of electronic music, telling Gamasutra that the music was similiar to the artist's ability to "[paint] a canvas of the sounds that he saw."
UGA used these influences to create a shooter that wasn't just about taking down bad guys but creating sounds and melodies. The studio hoped to create a sense of synesthesia –  notable for replacing the typical sound effects found in most rail shooters with electronic music. The player creates sounds and melodies as they target and destroy foes in the game, leading to a form of synesthesia – i.e. hear the colors on screen or visualize the sounds. 
Today we remember Rez for its ambition and for being a shooter that went beyond pulling the trigger. Check out our homage to Rez below: