News
Okami HD: Release Date & New Gameplay Trailers
Okami remains a strikingly beautiful game.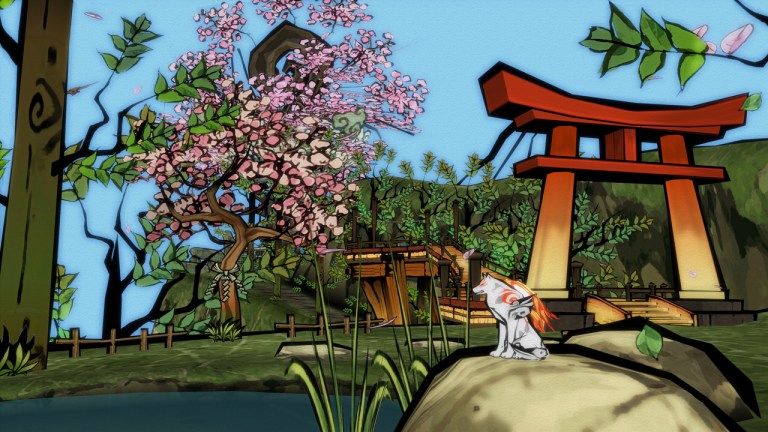 Capcom has confirmed an earlier report by Kotaku UK which suggested that an HD remaster of Okami will be released for PlayStation 4, Xbox One, and Steam on December 12, 2017. 
Capcom has also released three new gameplay trailers that give you a better idea of just how gorgeous this remaster is.
Based on the information released thus far, this version of Okami HD will feature several upgrades not featured in a previous remaster of the game released for PlayStation 3. The biggest among them is the reveal that Okami HD will ship with Xbox One X and PlayStation 4 Pro support. That means that this version of Okami will feature some kind of 4K upscale option. 
Okami HD will also allow players to swap to a retro 4:3 aspect ratio as well as enjoy the original game's interactive loading screens. No additional features have been confirmed at this time, but Okami HD's digital version will retail for $19.99. There's been no confirmation regarding the price of the game's physical release.
Given that Capcom has previously stated that they are interested in revisiting several classic franchises moving forward, it certainly makes sense that they intend to revist a modern-day classic like Okami. 
Even though Okami is no stranger to re-releases, the original title is still considered to be more of a cult classic than a bonafide sensation. At the time of its release, Okami was considered by many to be the best Zelda game not made by Nintendo. Okami certainly featured the large levels, quests, and combat stylings of Nintendo's famous series (at least before Breath of the Wild changed things up), but Okami's hand-painted art style and unique paintbrush mechanics helped establish the title's personality. 
While we still hold out hope for a Switch version of Okami, we'll take any excuse we can get to experience this somewhat underrated masterpiece one more time. 

Read and download the full Den of Geek Special Edition magazine here!