News
Octopath Traveler Release Date, Trailer, & Latest News
Octopath Traveler might be Square Enix's best JRPG in years. Here's what we know about the game so far...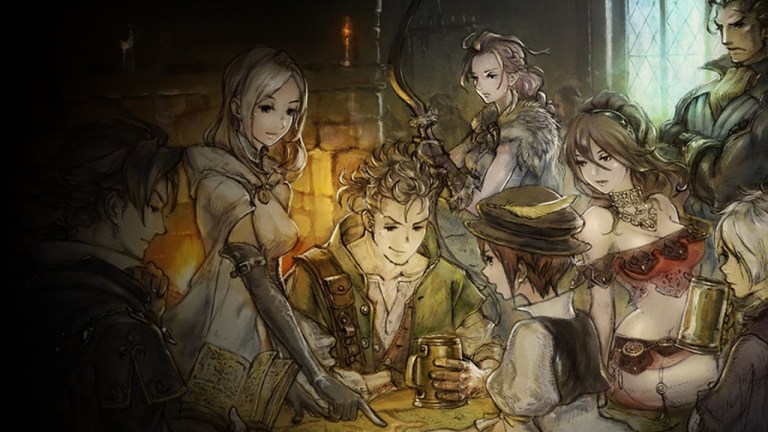 The developers of the hit 3DS JRPG Bravely Default are teaming up once more to create a new JRPG for the Nintendo Switch called Octopath Traveler.
First off, that…unique name is a reference to the game's eight main characters and eight explorable worlds. For the moment, though, it is being referred to as a working title. Given that Nintendo showcased the game via a four-minute trailer, however, we're guessing that this game is fairly far along in development. 
In terms of narrative and certain gameplay conventions, Octopath Traveler is very much a classic Square Enix-style JRPG. There are colorful characters, grand evils, and turn-based combat as far as the eye can see. This is a game with nostalgia in its heart. 
That said, it wouldn't be fair to call this project a throwback. For instance, Octopath Traveler will allow players to utilize characters special abilities outside of combat. This means that your warrior will be able to challenge most NPCs to a duel which may allow him to complete sidequests or access previously inaccessible areas. A dancer hero, meanwhile, can allure friendly and enemy characters. That last example is particularly hilarious as it means you'll be able to lead certain foes to cleverly placed traps and avoid combat altogether.
Elsewhere, Octopath Traveler's visuals benefit from a style the developers are referring to as "HD 2D." The benefits of this new approach are immediately apparent. Octopath Traveler brilliantly maintains the basic visual style of classic JRPGs but greatly benefits from a noticeable increase in environmental details and lighting effects. It's a stunning visual design approach that we already want to see more of. 
Here's everything else we know about the game:
Octopath Traveler Trailer
E3 2018 brought us a new, albeit short, preview for Octopath Traveller. Take a look:
Here's the first trailer for Octopath Traveler:
And here's almost an hour of gameplay:
Octopath Traveler Release Date
Octopath Traveler is coming on July 13, 2018. It will be available exclusively for the Nintendo Switch.