News
Obduction: The Spiritual Successor To Myst Shines Bright In This Release Trailer
Myst's developers have returned to prove that their legendary formula still has magic left in it.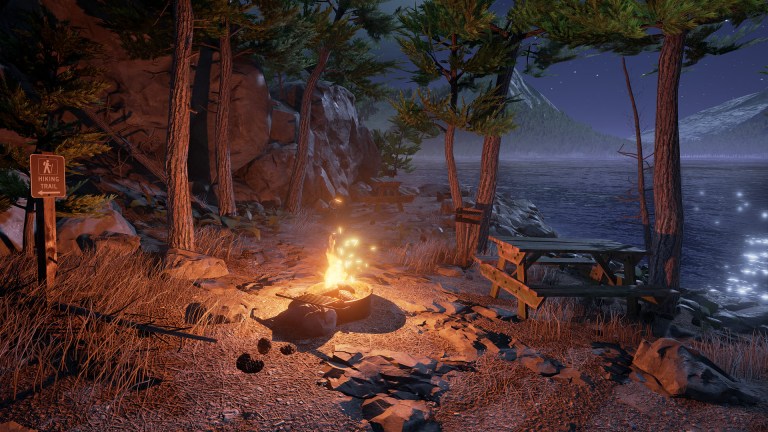 Myst will always hold a special place in the hearts of '90s gamers everywhere for the way it showed so many PC owners the full power of their very expensive CD-ROM drive purchases through graphics that could have never been accomplished via any other technological medium. The game itself, however, was a very linear puzzle experience that hasn't aged as gracefully as other adventure games of that time (such as the LucasArts titles) have. 
Cyan, the development team that brought us Myst back in 1993, is hoping to show the world that the things that made Myst special back in its glory days still apply today via their recently released spiritual successor to that classic puzzle game. 
It's called Obduction, and you can check out the game's launch trailer below:
Strictly speaking, Obduction has no ties to Myst so far as the game's plot and world are concerned. Actually, developer Cyan made the conscience decision to move away from the Myst franchise following the release of Myst Online: Uru Live in 2007. This is an entirely new property from the development team that is built around the story of a man that finds himself alone on a strange alien world. His only hope for survival may be the lone human that he is in contact with on this new planet (a man known only as C.W.) who is also trying to find his way back home. 
Still, it's hard not to draw comparisons between the two properties. Both feature gorgeously rendered worlds, cryptic stories, and more than a few confusing puzzles to solve along the way. Whereas Myst's thinly-veiled tech showcase gameplay has not aged gracefully over the years, however, Obduction is already garnering praise from several corners of the gaming world (including long-time Myst fans) for the way it cleverly emphasizes subtle storytelling through environmental clues hidden throughout its world and some very clever puzzles that are not quite as intentionally obtuse as those in those in Myst were, but are still very challenging.