News
Nintendo's Shigeru Miyamoto Tells Developers Not to Be Greedy
Miyamoto explains how Nintendo's recent experiences helped him understand gaming's financial future.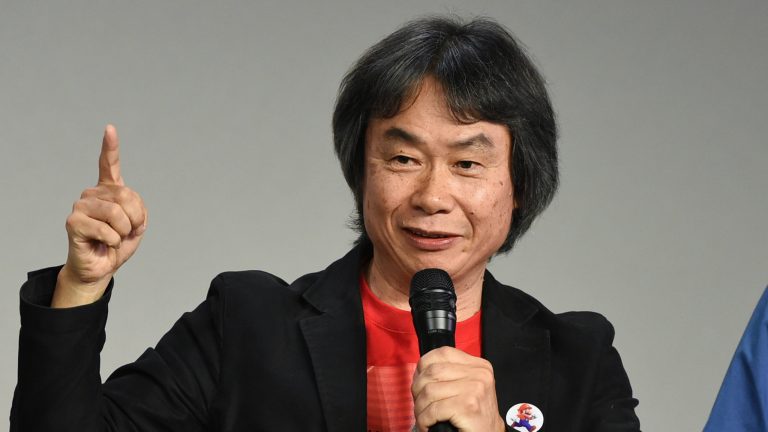 Nintendo legend Shigeru Miyamoto wants key members of the video game industry to know that they don't need to be greedy to be successful.
"We're lucky to have such a giant market, so our thinking is, if we can deliver games at reasonable prices to as many people as possible, we will see big profits," said Miyamoto at the Computer Entertainment Developers Conference in Japan. 
While it doesn't seem that Miyamoto was calling out any specific games or developers with his statements, he was clearly addressing the growing microtransaction marketplace which allows developers to continue charging people for the game's they have purchased (or downloaded for free). While some microtransaction models have proven to be quite successful, others have been greedy to the point of driving away the game's fanbase. 
Miyamoto is clearly concerned about the long-term effects of such practices, but he also admits that Nintendo has struggled at times to adapt to the modern microtransaction marketplace (especially as it relates to mobile games). 
"I can't say that our fixed-cost model has really been a success," said Miyamoto. "But we're going to continue pushing it forward until it becomes entrenched. That way everyone can develop games in a comfortable environment. By focusing on bringing games to the widest range of people possible, we can continue boosting our mobile game business."
In lieu of nickel and diming customers to maximize profits, Miyamoto believes the key to a healthy future market for video games may lie in subscription-based services as well as ensuring that customers trust the quality of a studio's software. 
"When seeking a partner for [subscription-based services], it's important to find someone who understands the value of your software," said Miyamoto. "Then customers will feel the value in your apps and software and develop a habit of paying money for them."
Matthew Byrd is a staff writer for Den of Geek. He spends most of his days trying to pitch deep-dive analytical pieces about Killer Klowns From Outer Space to an increasingly perturbed series of editors. You can read more of his work here or find him on Twitter at @SilverTuna014. 
Read the latest Den of Geek Special Edition Magazine Here!