News
Nintendo's Project Giant Robot Canceled
Quirky action game Project Giant Robot has been canceled, Nintendo has revealed...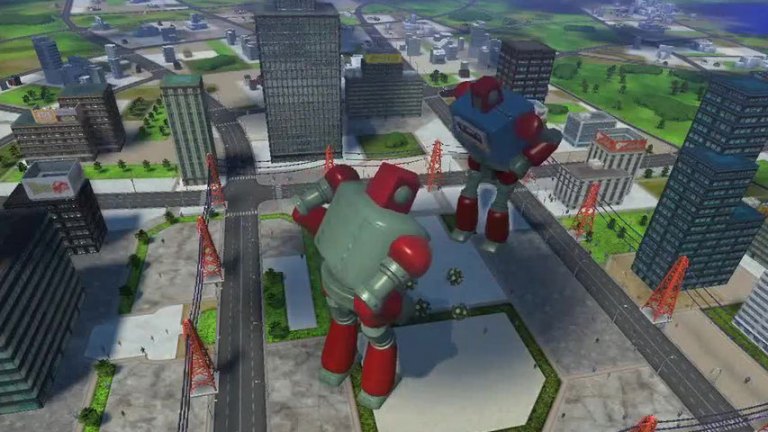 Back when the Wii U was still (relatively) young, Nintendo showed off a quirky work-in-progress called Project Giant Robot. The concept involved constructing your own huge mecha from various body parts and then sending it out into a city to fight other robots – or maybe just smash up a building or two. 
The game's twist lay in its controls: with the Wii U's gamepad, you could control the robot's arms and legs independently; tilting the screen moved its body back and forth, while the left and right sticks controlled the arms. You could also use the gamepad's screen as a first-person view of the landscape and as a means of firing projectiles at enemies.
In practice, it felt a bit like that old challenge of patting your head and rubbing your belly at the same time – hardly intuitive, but not impossible to perfect. In our brief hands-on time with Giant Robot, we had a tendency to over-balance and land flat on our backside, though a few hours might have yielded better results – or, alternatively, we'd have wound up pitching the gamepad through the nearest window in a screaming fit.
At any rate, Nintendo's made the disappointing announcement that Project Giant Robot has been canceled – according to Polygon, the firm "made this decision after considering our overall product and development strategy."
That's disappointing news if you like weird giant robot simulators, though it's just possible that Nintendo will find a new use for the ideas it developed in Giant Robot – when it first showed off the game three years ago, it also demonstrated an early version of what would eventually become Star Fox Zero. 
Next month sees the release of Switch – a console with more than a few quirky games of its own. In the meantime, here's a look at the giant robot game we'll never get to play…