News
Nintendo Trademark Applications Hint at Mini N64 Classic
Nintendo may be preparing for the future of their Classic Edition line.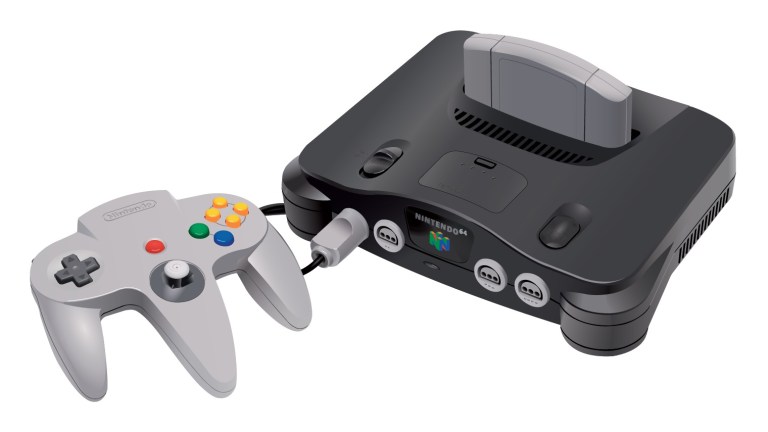 Nintendo has filed several trademark applications related to the designs of some of the company's controllers. One of these applications which specifically addresses the design of the N64 controller seems to suggest that Nintendo is preparing to design a miniature version of the Nintendo 64.
Along with an application related to the design of the N64 controller, these patents include sketches of the NES, SNES, and Switch controllers. It's been noted that the exact design of the NES and SNES controllers resemble the ones used on the boxes of the NES Classic Edition and SNES Classic Edition. This has led some to believe that the sketch of the N64 controller will be used on the future release of the N64 Classic Edition.
There are, of course, other possibilities. For instance, it's possible that this is a bit of legal housekeeping on Nintendo's part in order to ensure that they retain the rights to their incredibly valuable history. Others think that Nintendo may release some kind of retro inspired controller hardware.
Still, the eventual release of an N64 Classic Edition seems like the most likely reason behind this trademark filing. The NES Classic Edition was a huge success and all signs indicate that the SNES Classic Edition is going to be just as successful. It stands to reason, then, that an N64 Classic Edition might be yet another market sensation.
The idea of an N64 Classic Edition does present a few logistical problems, though. Chief among them is the fact that there are a few classic N64 games which exist in licensing limbo. Nintendo likely controls the rights to a Rare developed game like Donkey Kong 64, for instance, but what about the rights to titles that have appeared in collections such as Rare Replay? What about essential N64 games like WWF No Mercy that suffer from several licensing conflicts?
Furthermore, will Nintendo make additional controllers and controller ports available so fans are able to play legendary split-screen multiplayer experiences such as Goldeneye 007? If so, how much will this drive up the cost of that system?
We hope to have answers to these questions sometime in the near future if and when Nintendo confirms the console's production.