News
Nintendo Theme Parks May Include Mario Kart Races
Is the world ready for real-life blue shells?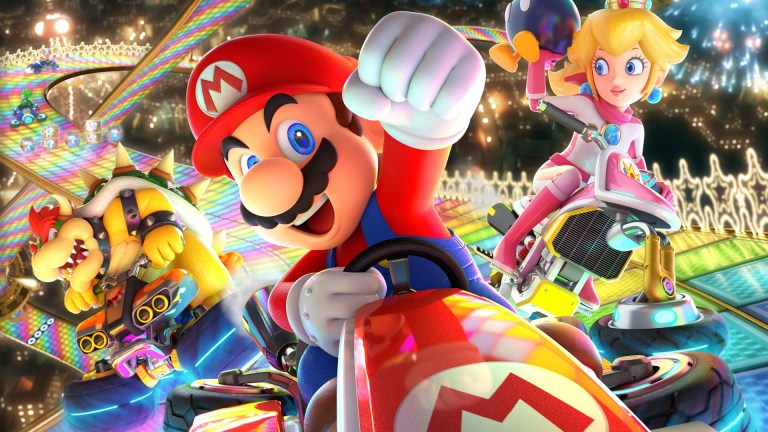 Work continues on a series of Nintendo theme parks which will reportedly include famous characters, themed sections, and…Mario Kart?
A US Trademark application related to Super Nintendo World has appeared online which, among other things, request the rights to the "management or arrangement of kart racing" at the reported theme parks. 
Unless Nintendo plans on reviving F-Zero in the most bizarre way possible, this particular piece of the filing seems to refer to Nintendo's desire to implement a go-kart version of Mario Kart at Super Nintendo World. This filing is made all the more interesting by Nintendo's recent legal dispute with the proprietor of a Japanese businessman who offers people the chance to engage in real-life Mario Kart races in the streets of Tokyo.
While Nintendo has always been protective of their rights on the digital side of things, their property enforcement in the real world suggests that they may intend to offer a similar service in the near future. 
The trademark application also refers to a series of more generic requests such as hotels, character performances, and media rights which seemingly pertain to the usage of certain Nintendo properties in these new venues. 
Of greater note are the many references to software usage. It seems that Super Nintendo World may feature classic arcade machines, modern gaming peripherals, and perhaps even a kind of hybrid gaming system that will allow users to play games exclusive to the park. It's entirely possible that last application refers to an ARG experience that can only be played within Super Nintendo World. However, there is no official word on whether or not Nintendo plans to offer such services at this time. 
At present, Nintendo still plans to open Super Nintendo World locations at the Flordia, California, and Osaka branches of Universal Parks and Resorts. The Osaka location will likely be the first to open in 2020 just in time for the Olympic Games.