News
Nintendo Teases Unannounced Games Coming in 2019
We haven't seen every game Nintendo says will be ready for 2019.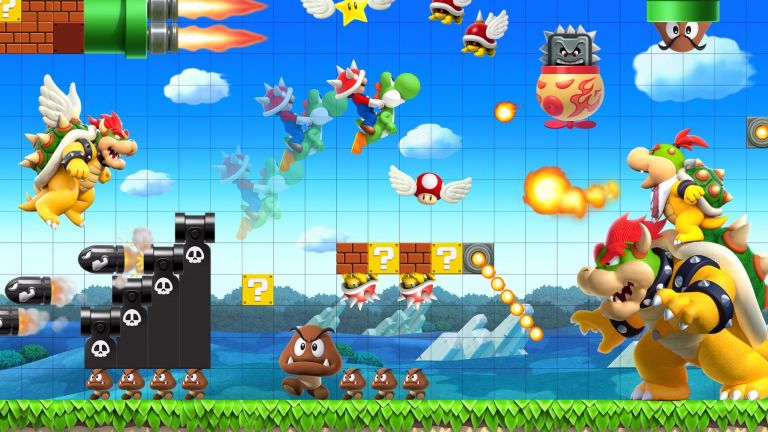 It might look like Nintendo's 2019 offerings will be a bit thin, but the company says that it's working on a few projects that simply haven't been revealed yet. 
"I have heard some people say we have a tendency towards slow development, but that's certainly not true in every case," Nintendo's Shinya Takahashi said in a fiscal Q&A. "We have titles currently in development that we haven't announced yet, some of which we're preparing to release this year, and I don't anticipate the kind of delays they would be concerned about."
While it's unclear which delay Takahashi is referring to, you have to believe that he's specifically referencing Metroid Prime 4, which recently suffered a shocking delay that will see Retro Studios take hold of the series' development once more. While there were no official plans to release that game in 2019, its delay has created some uncertainty regarding what the status of Nintendo's biggest projects is at this time.   
As for the unannounced games, that's quite the interesting tease from Takahashi. The wording of that statement indicates that we're talking about games that haven't been announced at all and not just games that haven't been revealed for 2019. That means that he isn't talking about the new Animal Crossing or the "core" Pokemon RPG, which don't currently have definitive release dates. We also know he can't be referring to Yoshi's Crafted World, Luigi's Mansion 3, or Fire Emblem: Three Houses, which are all set to be released this year. 
That leaves us with a few tantalizing options. It's possible that at least one of these titles is a port of a previous game given Nintendo's fondness for resurrecting Wii U games on the Switch. So far as that goes, some kind of relaunched Mario Maker with new content (but features that allow you to use old courses) might be the best bet. If we also assume that one of these might be a new IP, that leaves us with the possibility of a new entry in a classic Nintendo franchise that we don't yet know about. Could it be Starfox? F-Zero? A new Donkey Kong game? 
We'll hopefully know more soon as Nintendo and other companies prepare to announce their major 2019 titles. 
Matthew Byrd is a staff writer for Den of Geek. He spends most of his days trying to pitch deep-dive analytical pieces about Killer Klowns From Outer Space to an increasingly perturbed series of editors. You can read more of his work here or find him on Twitter at @SilverTuna014.