News
Nintendo Switch Will Support SDXC Cards up to 2TB in Size
Well...once they actually become available, that is.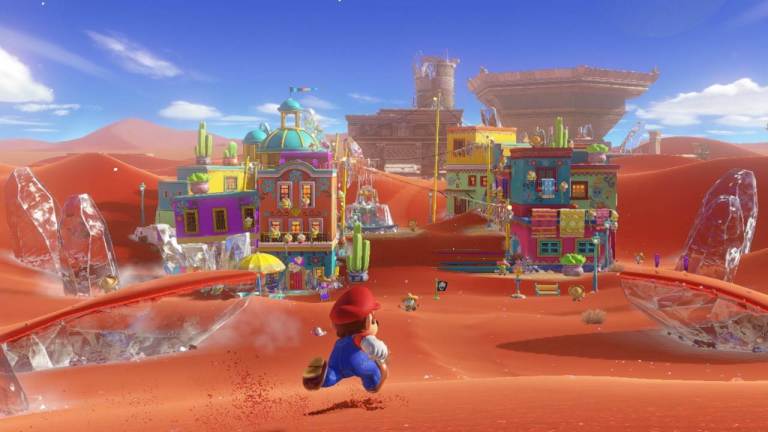 Update 1: 01.16.17
The bad news is that you're most likely going to have to buy some microSDXC cards to expand the Switch's modest storage space. The good news is that you're going to be able to significantly expand the system's storage capabilities through those accessories. 
A Nintendo representative has confirmed to Game Informer that the Switch is compatible with all standard SDXC devices. In fact, it will even be able to support up to 2TB of SDXC storage, even though 2TB cards are not currently available. 
When they do become available, however, you can expect to pay a pretty hefty price to get one. At present, 250+ GB SDXC cards typically retail for around $200. That means that the cost of 2TB card will likely exceed the cost of the Switch itself. 
Original Story: 01.13.17
While the Nintendo Switch will ship with a couple of different versions available at the time of launch, it appears that every model of the system will feature the same built-in storage space of 32GB. 
On the surface, the system's available storage space sounds like a small number. If Breath of the Wild's storage requirements are any indication, however, it might just be a disaster. 
Reports suggest that The Legend of Zelda: Breath of the Wild will be available for Nintendo Switch as a 13.4 GB download. While Breath of the Wild is expected to be a very large game, the fact that it takes up almost half of the console's available storage space by itself is fairly shocking. We're not even certain you could store both Breath of the Wild and Skyrim on the same console. 
The good news is that you will have additional storage options available. Nintendo has confirmed that users will be able to expand the Switch's storage through microSDX cards. For those curious, the average 64 GB microSDX card typically retails for around $25. 
The ability to add additional storage space to the Switch is certainly a welcome feature, but if major Switch games are even close to the size of Breath of the Wild, then it sounds like purchasing additional storage space will be more of a necessity than a nicety. 
Sadly, the Nintendo Switch will not allow users to improve the console's battery life. At present, Nintendo estimates the Switch will last anywhere from 2 1/2 to 6 hours in handheld mode depending on your use of the device. As device usage in this instance most likely directly relates to the game you are playing, it's starting to sound like the biggest Switch games are going to eat a ton of storage space and a significant amount of your battery life.