News
Nintendo Switch Will Support Digital Comics With Launch of InkyPen
Inkypen's November launch will expand the functionality of your Nintendo Switch.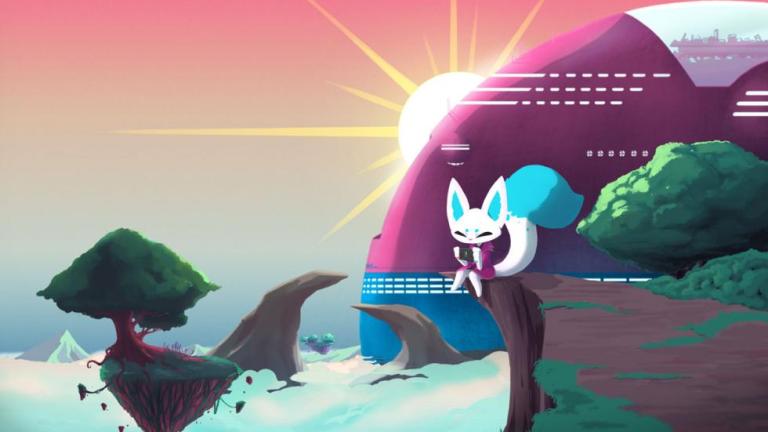 The Nintendo Switch may become a pretty good comic book e-reader when InkyPen launches for the system in November. 
InkyPen is a subscription-based service that allows you to read comics on supported devices. Starting in November, those supported devices will include the Nintendo Switch. That makes it one of the few third-party media subscription apps available through the Nintendo Switch. For a console that is infamously lacking Netflix support (but does support Hulu), it's pretty strange to see a comic book reader service coming to the Switch. 
Of course, it doesn't hurt that the service itself is fairly generous. For $8 a month, InkyPen grants you access to over 10,000 mangas, graphic novels, and other comic-related publications. Most of the comics included are international (at least international to us in the United States) and indie, so don't expect to see any comics from Marvel, DC, and the other big industry players. 
The good news is that InkyPen's service will let Switch users read whatever comics are available on the go via the console's handheld functionality and send the comics to their TVs for big-screen viewing. You're also able to zoom in to pages and flip through comics via the Switch's touch screen or controls. 
InkyPen sounds like a decent enough deal for people who will be interested in the books they ultimately make available, but again, it feels like the real story here is Nintendo slowly expanding the Switch's app store and making room for apps that allow you to use your Switch for more than just gaming. While we certainly understand why Nintendo would want to keep the Switch's app store free of every service out there – and why they want to utilize and efficient, minimalist UI – it's also nice to know that they're not completely opposed to the idea of opening their doors to certain services. 
Of course, they may also just want to expand the Switch's app selection in time for the launch of the Nintendo Switch's premium online service. 
Matthew Byrd is a staff writer for Den of Geek. He spends most of his days trying to pitch deep-dive analytical pieces about Killer Klowns From Outer Space to an increasingly perturbed series of editors. You can read more of his work here or find him on Twitter at @SilverTuna014.