News
Nintendo Switch Sales "Phenomenal," According to GameStop
American outlet GameStop calls the Nintendo Switch's performance "phenomenal", and suggests it could outsell the Wii...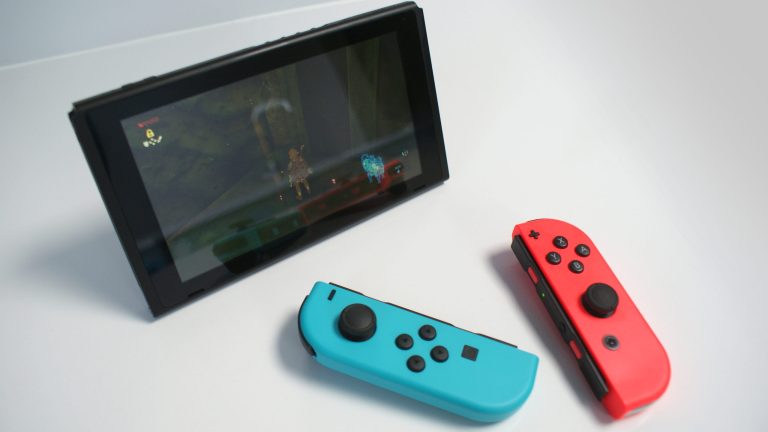 As we reported a couple of weeks ago, the recently-launched Nintendo Switch has fared well so far. Teething issues not withstanding – connection problems between the controllers and the tablet screen, for example – sales have been strong, and in The Legend of Zelda: Breath of the Wild, the Switch is joined by what might be one of the best launch titles for any console yet released.
Breath of the Wild might partly explain why the Switch reportedly is now Nintendo's fastest-selling console, with strong sales across Europe, America, and Japan. According to US outlet GameStop and its merchandising director Eric Bright, the Switch's success could well continue – in fact, he thinks the new system could even do better than the Wii.
In an interview with GameRant, Bright described the Switch's sales to date as "phenomenal", and, while he stopped short of quoting actual numbers, said it was shifting lots of hardware and software in his stores.
"I can't give straight numbers," Bright said, "but I can say we're seeing one of the highest attach rates of software and accessories to a device that we've seen in a long time."
Bright goes a step further, suggesting that the Switch's progress has been such that "it could possibly eclipse the Wii." That's a bold statement, given that the Wii sold somewhere in the region of 100m units over its lifetime.
The statement may also prove to be unfounded, since the Switch has more than a few hurdles to clear before it breaks that 100m barrier: its price is much higher than the Wii's, for example, and neither does it come with a broad, attention-grabbing pack-in game like Wii Sports.
Then again, there's every chance that the Switch will outsell its predecessor, the Wii U – which, at around 13m units sold, fell far below Nintendo's expectations. With Nintendo's annual financial report coming up in April, it's almost certain we'll be hearing some more precise information on the Switch's progress soon.
More news on the Nintendo Switch as we get it.