News
Nintendo Switch: RetroArch Emulator Lets You Play Classic Games
The latest Nintendo Switch emulator hack may be its best yet.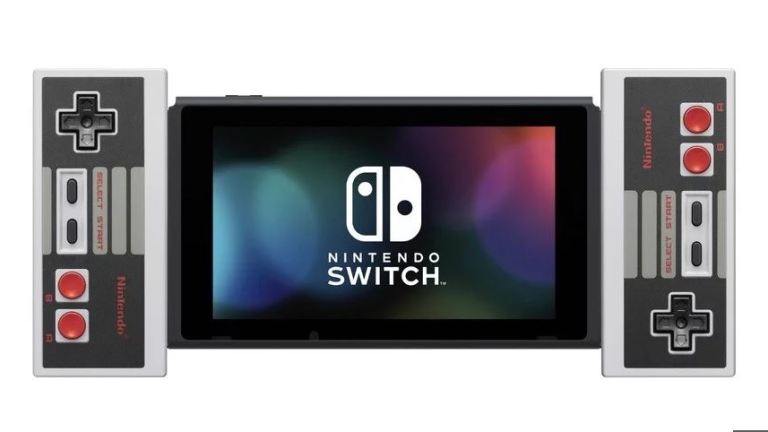 The wide and wacky world of hacking you Nintendo Switch so that it can play classic video games grows as RetroArch now runs on Nintendo's console. 
For anyone who is unfamiliar with the name, RetroArch is an incredibly popular emulator that allows users to play classic games on a variety of platforms that were not designed to play such games. It's an incredibly versatile and well-designed piece of software that allows users to play games from a variety of classic consoles. Until now, it's been most popular on Vitas and PSPs. 
However, the software's leap to the Nintendo Switch represents the service's most notable evolution yet. The Nintendo Switch version of RetroArch sports touchscreen support, split joy-con support, and multiplayer functionality. Those last two features are kind of a big deal as they really open up the possibility for the Nintendo Switch to become a full-service emulator that takes advantage of the console's unique abilities. 
"The RetroArch release on Switch is the biggest release RetroArch has ever seen in a week," said a fan developer in an interview with Kotaku. "Seeing a fully featured RetroArch on the Switch shows how much it's capable of." 
Of course, the other reason that programs such as this are such a big deal is that Nintendo still refuses to give us a proper, official way to play retro games on the Nintendo Switch. The console's lack of a Virtual Console service – outside of the NES games included as part of Switch Online – is seen as one of its biggest deficiencies. The Switch is the perfect platform for retro game action, but Nintendo is seemingly uninterested in providing an easy way to play a variety of retro Nintendo titles via the console any time soon. 
While that doesn't entirely justify the fact that services like RetroArch can run non-Nintendo games as well, we're honestly not surprised that there are so many emulator services available for the Nintendo Switch given Nintendo's stance on the future of Virtual Console. Just be aware that services such as this can be difficult to install and will almost certainly violate any console warranty. 
Matthew Byrd is a staff writer for Den of Geek. He spends most of his days trying to pitch deep-dive analytical pieces about Killer Klowns From Outer Space to an increasingly perturbed series of editors. You can read more of his work here or find him on Twitter at @SilverTuna014. 
Read and download the Den of Geek NYCC 2018 Special Edition Magazine right here!