News
Nintendo Switch Online Update Includes Gradius Special Edition
Classic NES game Gradius gets the special edition treatment on Nintendo Switch Online.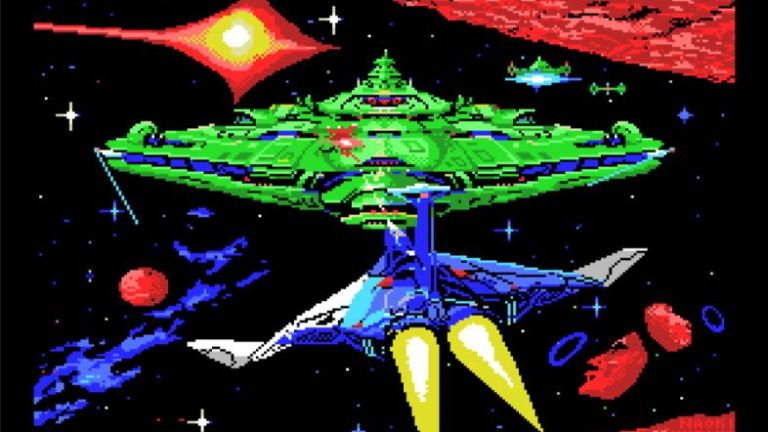 Nintendo has added to Switch Online's collection of NES games by releasing a few expected new titles and one rather surprising one.
Starting today, Nintendo Switch Online subscribers will be able to access previously announced NES titles Metroid, Mighty Bomb Jack, and Twinbee. Metroid is the clear headline title of the three. This classic NES game changed the way that we looked at the design of action/adventure games and pretty much created the idea of atmospheric gaming in the process. Sure, Super Metroid is superior in just about every way, but Metroid holds up shockingly well. 
Mighty Bomb Jack and Twinbee are a bit more obscure. Actually, Mighty Bomb Jack received some fairly negative reviews upon its release, and it hasn't exactly aged gracefully in the years since its debut. Twinbee, a vertical shooter made by Konami, is about as well-remembered/worth playing. 
Speaking of Konami, Nintendo decided to include a surprise game in this Nintendo Switch Online update; a special edition of the classic NES shooter, Gradius. 
Much like the previously released special edition of Zelda, this version of Gradius is seemingly designed for less experienced players. It not only allows you to skip to the game's final level but grants you a series of handy power-ups that make that final level significantly easier (if not still a bit challenging). Nintendo hasn't commented regarding their motivation behind releasing these "easier" games, and they also haven't indicated whether or not more NES games will receive this treatment as they add titles to Nintendo Switch Online's library. For what its worth, though, Japanese Nintendo Switch Online subscribers did recently receive a special edition of Mario Open Golf.
Regardless, Nintendo has updated the Switch's online NES library fairly regularly since the service launched in September which gives us hope that it will grow to be quite robust over the next year or so. 
Matthew Byrd is a staff writer for Den of Geek. He spends most of his days trying to pitch deep-dive analytical pieces about Killer Klowns From Outer Space to an increasingly perturbed series of editors. You can read more of his work here or find him on Twitter at @SilverTuna014.