News
Nintendo Switch Online Price, Details, and Release Date
While the details of this service are mostly good, questions regarding the future of Virtual Console still remain.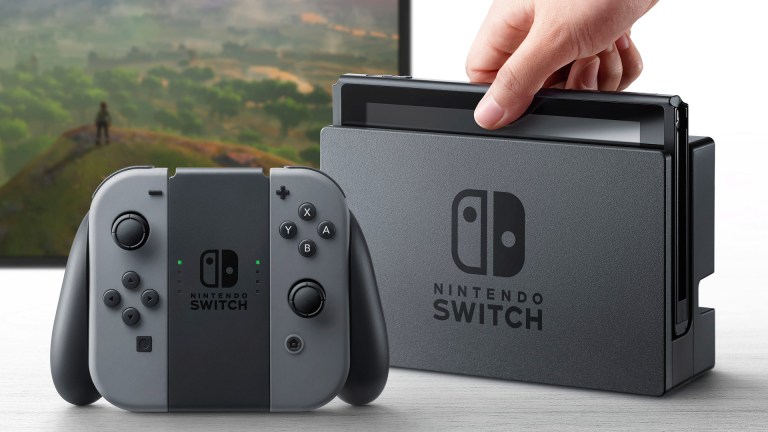 Nintendo has released the first details about the Switch's brand new premium online service. 
Those who wish to access Nintendo Switch Online will be able to do so for the competitively low price of $20 a year. Alternatively, you can also purchase a monthly subscription for $3.99 a month or a three-month subscription for $7.99 a month. As always, the yearly option is your best value.
So what do you get for your $20? Well, starting sometime in 2018, you will need Nintendo Switch Online to actually play your Switch games online. However, Nintendo has stated that Switch users will be able to play online games for free until the service launches. 
As previously suggested, Nintendo Switch Online will also grant you access to a dedicated app that allows you participate in online lobby and in-game voice chat. Nintendo has stated that they intend to release a limited version of this app sometime this summer, but it's not clear which features are reserved for the launch of the premium model in 2018. 
Finally, Nintendo Switch Online will grant you access to a curated classic games selection. At present, it appears that users will be able to play a library of classic NES games that have been expanded to incorporate online play. Nintendo specifically referenced Super Mario Bros. 3, Dr. Mario, and Baloon Fight as three titles Nintendo Switch Online users will have access to. 
To be honest, it's still not exactly clear how this part of the service will work. Presumably, Nintendo will launch the service with a bundle of accessible classic titles and continue to add to it from there. However, it's not currently known if Nintendo plans to add games on a monthly basis or if additions will be handled via some other time frame. Nintendo has also stated that they are considering adding SNES games to this service, but have nothing to announce in regards to that subject. 
This also casts some doubt on the future of the Virtual Console. Nintendo has still not confirmed if the Switch will support the Virtual Console, how the new version of the service will work, or when we can expect VC to be added to the Switch. We're holding out hope an announcement may come at E3, but at present, it's possible that Nintendo will simply decide to discontinue their online classic game library.