News
Nintendo Switch: SNES Games Could Be Coming to Online Service
A recent datamine effort revealed the names of some classic SNES games hidden in the Switch's code.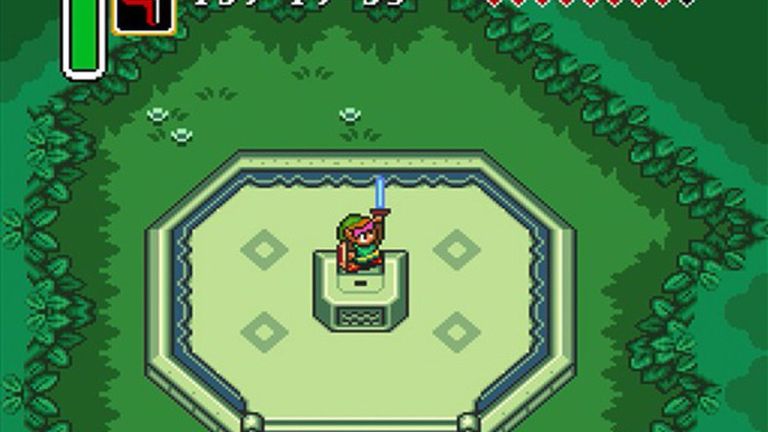 Dataminers have uncovered new information that suggests Nintendo might add SNES games to the Nintendo Switch Online library of classic titles. 
This information was first published by Twitter user Kapu who posted proof of code strings he found in the Nintendo Switch that contain the names of some notable SNES. Here's a list of the 22 games that have been discovered thus far: 
Super Mario KartSuper SoccerThe Legend of Zelda: A Link to the PastDemon's CrestSuper Mario World 2: Yoshi's IslandStunt Race FXKirby's Dream CoursePop'n TwinbeeStar FoxContra 3: The Alien WarsKirby Super StarSuper Ghouls 'n GhostsKirby's Dream Land 3Super MetroidSuper Mario WorldPilotwingsF-ZeroStar Fox 2Super Punch-Out!!The Legend of the Mystical NinjaSuper Mario All-StarsBreath of Fire 2
Other dataminers have chipped in to share some information that really opens up some exciting possibilities. First off, it seems that these game names were not present in the original version of Switch Online's code (when the service launched with just NES games available as part of the classic library). On top of that, it seems the Switch's code references SNES emulation software (Canoe) and a mysterious third emulation tool that isn't currently officially tied to any known Nintendo systems (Hiyoko). 
What does all of this mean? The popular theory at the moment is that Nintendo is taking back-end steps necessary to add SNES games to the Nintendo Switch Online's library of classic games (which, again, currently only features NES games). While that's hardly a given, it's hard to imagine what this information would relate to if not an influx of incoming SNES games. We've seen some of these titles on the SNES Classic, but the list of titles found via datamining and the list of titles included in the SNES Classic aren't 1:1. It's also possible that Nintendo might offer some kind of digital download package of the SNES Classic games (even if that doesn't explain the titles listed here not featured on the SNES Classic).
It's also important to remember that the names of classic games don't usually hang around the Switch's code unless they relate to something. Remember that fans found references to the NES game Golf that turned out to lead to a hidden version of the game on the console. This was before Nintendo offered NES games via the online service. 
The presence of additional emulator software has been interpreted to mean that the Switch could feature games from other Nintendo consoles at some point or that Nintendo is planning on developing more classic consoles. So far as that goes, Nintendo has previously suggested that an N64 Classic Edition is not in their immediate plans. 
Nintendo has not yet released an official statement regarding why these game names are in the Switch's code, but we expect that we will hear more about this matter in the coming months if they are indeed related to titles Nintendo plans on adding to the console's online service. 
Matthew Byrd is a staff writer for Den of Geek. He spends most of his days trying to pitch deep-dive analytical pieces about Killer Klowns From Outer Space to an increasingly perturbed series of editors. You can read more of his work here or find him on Twitter at @SilverTuna014.