News
Nintendo Switch Online Hack Lets You Add NES Games
Users have already figured out how to add their own NES games to the Nintendo Switch.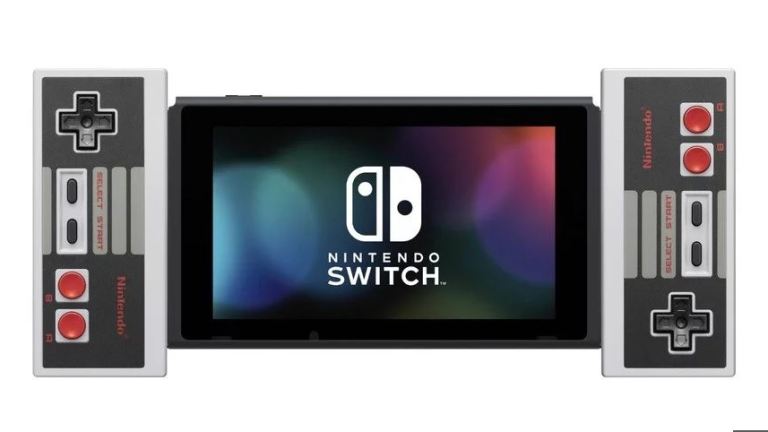 To the surprise of few, it appears that Nintendo Switch Online's collection of NES games has already been hacked. 
Much like the NES Classic Edition, hackers have already figured out how to add their own NES games to Nintendo Switch's Online service. Videos of them manipulating the service's files and adding their own ROMs are being spread across the internet as we speak.
Now, here's where things get interesting. Unlike previous Nintendo hacks which were complicated and could potentially damage your console, the popular process for adding NES games to your Switch (which we won't share here) is reportedly fairly easy. Twitter user and Nintendo hacker Kapu states that the Switch's Online service uses very simple .nes game files and plain text for its database of available games. It's all so simple that you might be led to believe that it was an oversight on Nintendo's part, but in an interview with Polygon, Kapu stated that he doesn't believe this is something that will be fixed. 
"I have serious doubts that it points to any vulnerabilities," said Kapu. "I'd say it's just a side-effect of making it easy on them to add more games as they officially release more, thus making it easy for modders as well."
That being said, the possibility that Nintendo will ban users who upload their own games leads Kapu to warn the majority of Switch owners to not try to hack their consoles. 
"From what I've been told, there's a fair amount of telemetry and checking on the app for a valid setup, but ultimately I'm unsure," said Kapu. "Nintendo is very unpredictable when it comes to these things so for now, I would heavily advise against anyone else doing it."
Even if you don't plan on hacking your Switch, it's nice to know that Nintendo has apparently made it quite easy to add new titles to the service meaning that they probably intend to update the console's NES library fairly often. 
Matthew Byrd is a staff writer for Den of Geek. He spends most of his days trying to pitch deep-dive analytical pieces about Killer Klowns From Outer Space to an increasingly perturbed series of editors. You can read more of his work here or find him on Twitter at @SilverTuna014.