News
Nintendo Switch Mod Lets You Run Android OS
Emulate classic Nintendo games, watch Netflix, and more thanks to this surprisingly simple (and unofficial) Nintendo Switch mod.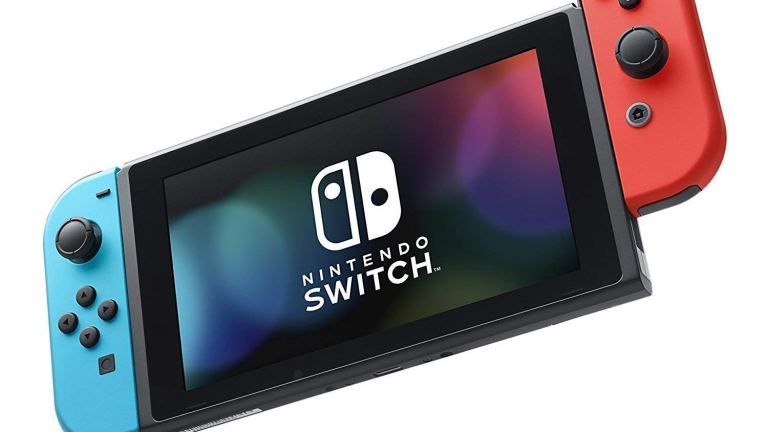 There's an unofficial (but undeniably appealing) way to install Android on your Nintendo Switch. 
YouTube channel xdadevelopers recently uploaded a video which breaks down the process of running Android on your Nintendo Switch. While this idea has been tossed around before, xdadevelopers explains how you can run Android on Switch by just using an SD card running the OS rather than by having to install it on your device. 
We should get some disclaimers out of the way before diving any further into this subject. First off, we can guarantee that Nintendo representatives wouldn't encourage you to run Android on your Nintendo Switch. In fact, it feels safe to file this one under "violation of warranty." It's also possible for you to damage your Nintendo Switch and SD card via this method (though it is safer than a pure installation).
It should also be noted that this version of Android doesn't support GPS, camera, and microphone features. That means that it won't support certain Android apps that rely on those functions. In other words, don't expect this method to turn your Nintendo Switch into a fully-fledged Android device. 
However, this unofficial installation does add some features to the Nintendo Switch that we'd argue the Switch should be able to perform without modifying your hardware. Specifically, it allows you to watch Netflix and even transfer whatever you're watching on Netflix from handheld to TV mode relatively seamlessly. It also supports your Joy-Cons and, though we would never officially endorse this, allows you to run emulators on your Switch. 
The ability to emulate classic Nintendo games on your Switch via Android will no doubt appeal to the many Switch owners who are still waiting on a proper Virtual Console option for the device and aren't satisfied with Nintendo's slow drip of Switch Online NES games. 
Matthew Byrd is a staff writer for Den of Geek. He spends most of his days trying to pitch deep-dive analytical pieces about Killer Klowns From Outer Space to an increasingly perturbed series of editors. You can read more of his work here or find him on Twitter at @SilverTuna014. 
Read and download the Den of Geek SDCC 2019 Special Edition Magazine right here!