News
Nintendo Switch is Not Launching With the Virtual Console
Add Nintendo's retro game service to the list of missing launch day features.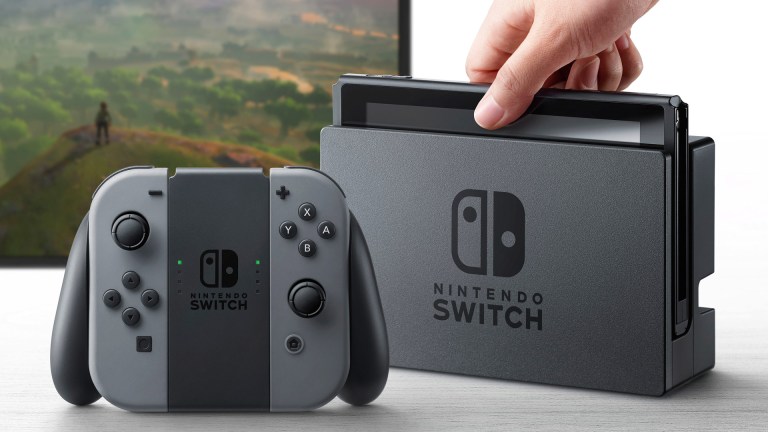 Following reports that suggested the Nintendo Switch will not allow users to access certain features at launch, Nintendo has now confirmed that one of those features will be the Virtual Console. 
"Virtual Console games will not be available on Nintendo Switch at launch," said Nintendo in a recent press release. "We will share more information in the future."
This comes as a bit of a shock as the biggest delayed Switch functions hinted at thus far have been certain multimedia apps like Netflix. While it was unclear if the Switch's Virtual Console will actually feature GameCube games as some have suggested, there hadn't been many indications thus far that Nintendo would not be activating the service at all at launch. 
At present, Nintendo has not given a reason why the Switch's Virtual Console will not be available at launch or when it might actually become available. If you're feeling optimistic, you might choose to believe that they're delaying it in order to expand the service's library. Otherwise, you're probably just focusing on the fact that the Virtual Console sure would have helped to fill in the current gaps between major Switch releases. 
The good news on that front is that Nintendo has confirmed the Switch will launch with three indie games available from the eShop. Shovel Knight: Specter of Torment, Shovel Knight: Treasure Trove, and FAST RMX are now all confirmed as Switch launch games. Nintendo has not confirmed whether or not previously suggested launch games like World of Goo are still on track for a launch day release date. 
Furthermore, Nintendo has clarified how your previous Nintendo account will work with the Nintendo Switch. So long as you link your Nintendo ID and Nintendo Account to the Nintendo Switch, you should be able to retain any previous funds you may have had in your account wallet. It's still not clear whether or not your old Virtual Console games will transfer to the Switch, but then again, it could be a little while before the Switch's VC is even accessible at all.