News
Nintendo Switch May Contain Hidden VR Features
A fan has found files related to VR deep within the Nintendo Switch's code.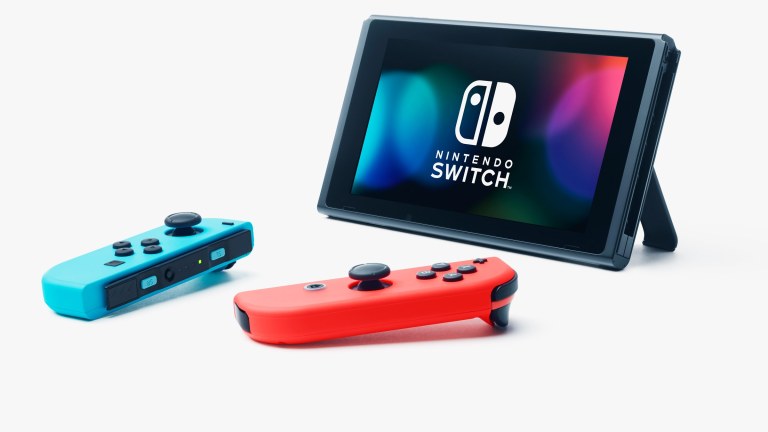 A fan thinks they might have found some files on the Nintendo Switch related to possible VR functionality. 
Twitter user Random tweeted out footage of what happened when he reverse engineered his Nintendo Switch and started poking around some of the files. What he found was a screen that read "Test VR mode." When he tried to dive into that a bit further, he encountered a screen that said (via user translation) "Please move the console away from your face and click the close button"
It's certainly not uncommon for a console to contain scraps of all kinds of developer information that most users will never actually see. In this instance, though, there's really no room for ambiguity. Something on that screen and in those files was clearly related to some kind of VR functionality for the Nintendo Switch. What, exactly, the functionality of that mode is from a developer's perspective is a much more confusing question. 
As for the "Please move console away" screen…that one is even more confusing. Out best guess would be that this screen was, at some point, used as part of the testing process for how a possible Switch VR device might function from a user perspective. It seems that the idea is that VR will either somehow function natively within the Switch or will otherwise require the use of a device in conjunction with the Switch (at least in the console's handheld mode). 
Of course, the text could just be some mostly meaningless digital scraps left over from the development process. Again, it's hard to say for sure when you're dealing with matters related to developer tools. At the very least, we know that Nintendo has talked about exploring VR. 
If you're interested in doing a little reverse engineering of your own, you can use the source code that Random posted here. Just be sure to not mess around with this unless you're confident in what you're doing. 
Read the latest Den of Geek Special Edition Magazine Here!