News
Nintendo Switch Has Sold Just Under Three Million Units
Remarkably, Breath of the Wild's Switch version is outperforming the console itself.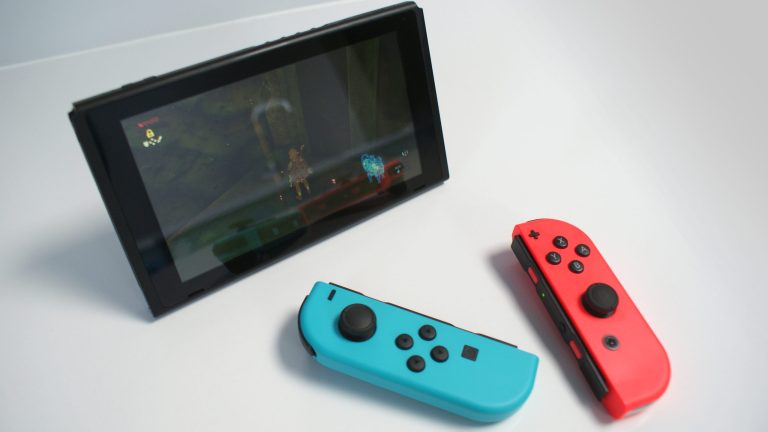 Nintendo continues to tout the performance of the Nintendo Switch in a new earnings release which reveals that the Switch has sold just under three million units thus far. 
To date, the Switch has sold 2.74 million units worldwide. That number is fairly impressive on its own given that the Switch is a relatively new console that has proven to be hard to find, but it really jumps out at you when you consider that Nintendo believed it would take a couple of months for the Switch to sell 2 million units. 
However, the most impressive figure in this report belongs to the Switch version of The Legend of Zelda: Breath of the Wild. Thus far, that version of the game has sold 2.76 million copies. It's worth reiterating that we're talking about just the Nintendo Switch version of that game. That figure doesn't include Wii U copies of the title. 
How is it even possible that a game can outsell a system? Well, some of that can most likely be attributed to people buying Breath of the Wild in anticipation of receiving a Switch at a later date. Even still, that number really does go to show you just how insanely popular the game is. 
It's a good thing the game is doing as well as it is because it seems that the rest of the Switch library is struggling a bit. Nintendo didn't reveal specific sales figures for titles like 1-2 Switch and instead opted to state that the game is "generating buzz." Suffice to say, that can't bode well for the game's performance thus far. 
Elsewhere, the Wii U continues its lifelong struggles. Breath of the Wild for Wii U has thus far sold 1.08 million units, but only 768,000 Wii U's were sold during the past fiscal year. Keep in mind that Nintendo has ceased production of the Wii U, meaning that this figure represents the console's last gasp. 
Fortunately for Nintendo, the future is bright for the 3DS and Switch. The 3DS sold just over 7 million units in the last fiscal year (a 7% increase from the previous year) and Nintendo currently believes that the Switch can sell 10 million units by the end of the next fiscal year.