News
Nintendo Switch Hack Turns Console into Super Nintendo Emulator
A Nintendo fan and software engineer is working on adding the Super Nintendo library to the Nintendo Switch.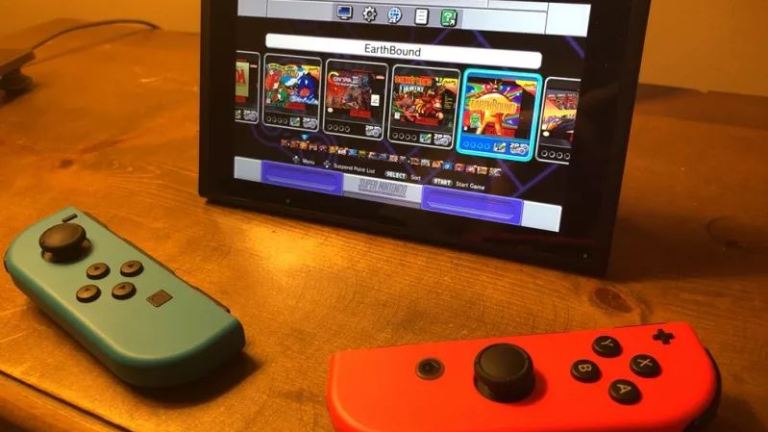 A hacker is trying to bring a more traditional Virtual Console system to the Nintendo Switch. 
Recently, a software engineer and Nintendo fan named Sam Breadman took to Twitter to share a video that shows him using his Nintendo Switch as a Super Nintendo emulator. The original Tweet has since been removed, but the YouTube video above shows the progress he has made. While the Super Nintendo games themselves are not yet fully functional, the program's UI is accessible and Breadman believes he will be able to implement playable games, save states, and other features sometime next month. 
Why is Breadman doing this when Nintendo announced that they plan on rolling out classic games on Switch as part of their upcoming online subscription service? It's because he doesn't think Nintendo is giving fans what they really want. 
"I just wanted an authentic SNES Classic or NES Classic experience so I can take out my Switch, give a Joy-Con to a friend and play some games," said Breadman in an e-mail to Kotaku. "Nintendo is rather tone-deaf in this situation. If they aren't going to provide a proper solution, I am. Or someone else will. That's why I love homebrew so much. Doing what Nintendo doesn't. I never understand their business decisions."
Breadman goes on to state that he disagrees with the idea that the ability to access classic titles should be tied to a monthly subscription service. He also laments having to purchase a new copy of certain classic titles every time that Nintendo releases a new console. His homebrew design is something of a workaround for those annoyances. 
As you can probably tell, Breadman's program is in no way supported by Nintendo. It's also not the only program out there trying to turn the Switch into a more robust emulator. It's hardly a surprise that people are trying to find an easier way to play classic Nintendo games on the Nintendo Switch given that Nintendo hasn't been entirely clear on the extent of their official policies regarding the Switch's functionality in that respect. 
With any luck, you'll eventually be able to easily access a suite of classic Nintendo games via the Nintendo Switch. Otherwise, programs such as Breadman's may be your best alternative.