News
Nintendo Switch With Better Battery Life Releasing in 2019
Nintendo has revealed a small upgrade to the Nintendo Switch that is set to release later this year.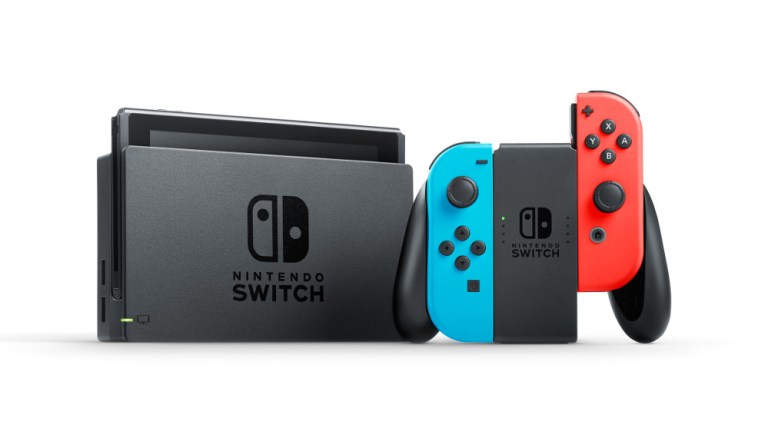 Nintendo is releasing a minor upgrade to the Nintendo Switch that will slightly improve the console's performance and battery life. 
First off, this is not the "Nintendo Switch Pro" that we've been hearing rumors about for quite some time now. There's still no official word on when we're going to see that Nintendo Switch upgrade, but Nintendo has suggested that it won't be released in 2019. 
This Switch is just a marginally upgraded version of the standard Nintendo Switch that's highlighted by increased battery life. Specifically, you can expect to get somewhere between 4.5 hours to 9 hours of play based on how you're using the device. That's compared to the 2.5 to 6.5 hours battery life that you get from the current model of the Nintendo Switch.
That's not a bad upgrade, but what's strange is that there's no indication that the Nintendo Switch is actually getting a new battery (at least according to the information that the FCC filed regarding this model). The most likely explanation is that this upgraded Nintendo Switch's improved processor and improved flash processor allow it to operate more efficiently and conserve battery life. 
It's also not clear whether or not this Switch's slight processor upgrade is going to have a noticeable impact on the performance of games or whether it's being implemented largely to improve the console's battery life. There will almost certainly be a minor performance upgrade, but we'll see whether or not it's significant enough to become a selling point. 
Nintendo has confirmed that this upgraded Switch will start rolling out in Japan sometime in late August. They stated to Eurogamer that it will go on sale in the U.K. sometime in September, but other information suggests it could also be released in the U.S. in August. 
In any case, we know the Nintendo Switch Lite is set to release on September 20. 
Matthew Byrd is a staff writer for Den of Geek. He spends most of his days trying to pitch deep-dive analytical pieces about Killer Klowns From Outer Space to an increasingly perturbed series of editors. You can read more of his work here or find him on Twitter at @SilverTuna014.