News
Nintendo Says Future Zelda Games Will Likely Be Open-World
Breath of the Wild may just be the first of many open-world Zelda titles.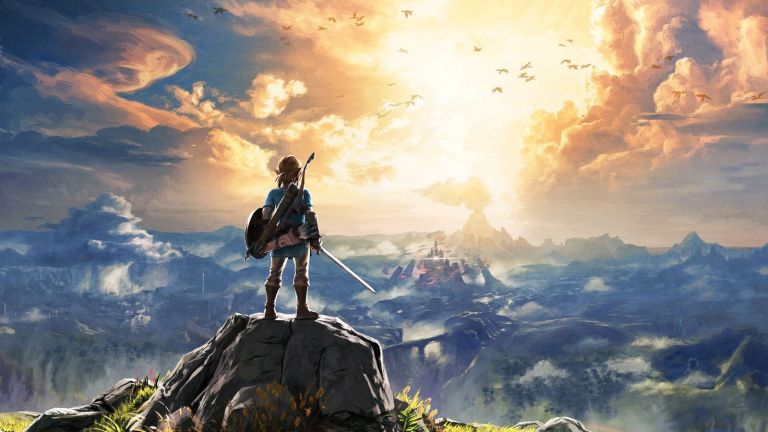 Are you one of the millions impressed by the way that Breath of the Wild successfully transitioned the Zelda franchise into open-world gaming? We hope so because it's beginning to sound like future Zelda games are going to further Breath of the Wild's open-world design. 
In an interview with Famitsu (as translated by IGN Japan), Zelda producer Eiji Aonuma was very open about the design direction of the Zelda franchise moving forward. 
"From now on this will probably be the standard form," said Aonuma of Breath of the Wild's open-world design. "However, eventually that in itself could become seen as 'Zelda as usual', and we would start to hear opinions this way and that way. This has always been the case, and the result of what we have made is 'Zelda'." 
That last line suffers a bit from some translation issues, but Aonuma seems to be saying that Nintendo plans to developer more open-world Zelda games but are wary of the series becoming stagnate. No matter what, though, they plan on ensuring that whatever they make feels like Zelda. 
It would be hard to argue against more open-world Zelda games given that Breath of the Wild has enjoyed nearly universal critical acclaim and appears the be the frontrunner in many game of the year discussions. It's easy to forget that Breath of the Wild is the first Zelda game of its kind when you look at what Nintendo has accomplished, and there is surely quite a bit more the studio wants to do with that design approach before it's all said and done. 
Besides, for all the changes the open-world design of Breath of the Wild brought, the best thing about the game is that it still feels remarkably like a Zelda title. There are still dungeons, there are still boss fights, there's still a Master Sword, and there's still that same wondrous sense of exploration throughout the experience. Don't forget that Breath of the Wild was initially tested in a traditional 2D environment in order for Nintendo to ensure that it still felt like a Zelda game. 
Having said that, perhaps there's enough room in this world for traditional Zelda games and open-world titles. That's especially true if Nintendo chooses to develop a 2D game for the Switch in order to take advantage of its mobile capabilities.