News
Nintendo Reveals Some of Breath of the Wild's Cut Content
Hookshots, expanded Wii U support, and empty treasure chests are just some of the ideas Nintendo had to abandon.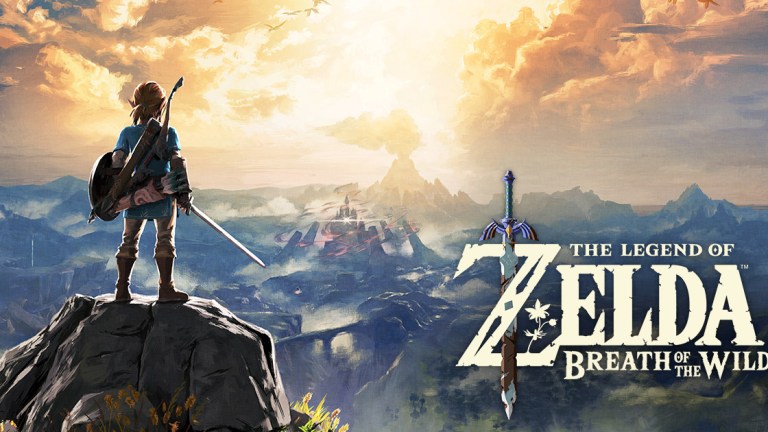 While those who are currently enjoying Breath of the Wild may be stunned to learn that anything was cut from the title's seemingly infinite stream of content, Nintendo did indeed have to abandon some really good ideas along the way. 
The most fascinating of those ideas is undoubtedly Nintendo's original plan to make the Wii U's tablet controller a more vital part of the gameplay experience. According to Breath of the Wild director Hidemaro Fujibayashi, who spoke with Kotaku about the latest Zelda game, Breath of the Wild's Sheikah Slate item was going to act as something of an in-game version of the Wii U's gamepad.
"When it was originally just for the Wii U, we had touch controls," said Fujibayashi. "But we had to remove them… Although it was not very flashy or exciting work, it was still time-consuming and difficult."
Not only did the abandoned plan to emphasize the Wii U's touch control capabilities impact Breath of the Wild's gameplay, but Fujibayashi says it affected the title's story direction as well. 
"We felt that the way the Sheikah Slate is represented in the game and how we use the GamePad in real life synced really well," said the director on the decision to modify the in-game item. "So when we had to remove it, I did feel like, 'Oh, it's too bad we had to do that.' And because it was so tied into the scenario, we did have to go back and redesign and rethink the scenario, which was a little bit (of) hard work."
Fujibayashi and the Breath of the Wild development team were able to tailor the final experience to meet the needs of the Switch, but there were still some concepts which would have theoretically worked on both systems that still didn't make the final game, including the inclusion of some classic Zelda items. 
"Hookshot was (one) we experimented with and tested, as well as (the) Beetle from Skyward Sword," said Fujibayashi. "After a lot of experimentation and testing, we weeded out all the ones that had potential to detract from the gameplay and enjoying the game."
The entire interview is actually a fascinating look at the thought process of Zelda's development team. Everything from little details such as the direction your heart gauge moves when it decreases to whether or not to have open treasure chests with nothing in them was discussed, alongside major design decisions like whether or not to base dungeons on items players have acquired. 
Of course, it all worked out in the end as Breath of the Wild is already being hailed as the best Zelda game ever made. As for Fujibayashi, he's well aware of the challenges that such incredible acclaim brings. 
"Every time we put out a Zelda game we feel like we're at the top of the mountain (and) this is the best Zelda game," said the director. "But we realize there's a taller mountain behind that. And I feel like the minute you feel like this is the tallest mountain there ever will be, then you're not being a good Zelda director."