News
Nintendo Removes Switch Dock From Online Store
Could this be part of Nintendo's plan to address the screen scratches users are experiencing?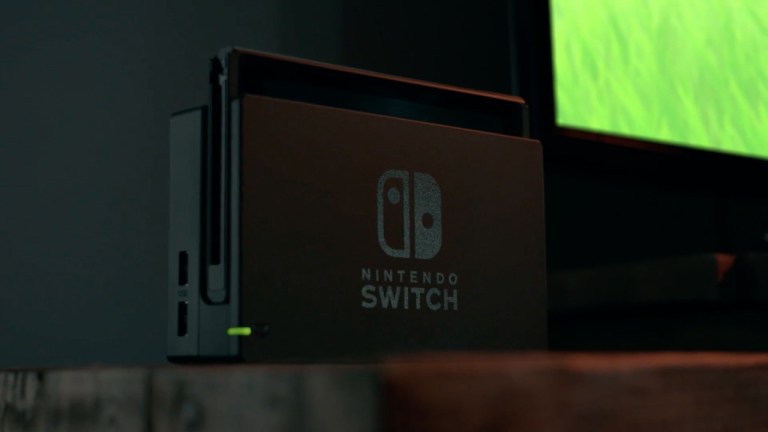 It appears that the Nintendo Switch dock is no longer available to purchase from the official Nintendo store. 
The page where you used to be able to purchase the dock now reads "Product ID prod840594 is not available on US Part Order Site." Nintendo has not issued an official statement on this matter, but the quick removal of the product is odd if for no other reason than Nintendo rarely removes a product from their store entirely. Even if a device is sold out or set to be taken out of production, it is usually accompanied by a message that says as such. 
In the absence of such information, it's beginning to look like this takedown may have something to do with the issues that early Switch users have been experiencing with the system's dock extension. The most notable of these issues are the numerous reports that the dock scratches the Switch device itself. Some users even suggest that the scratches appear after they pulled the Switch screen out of the dock only a few times.
These scratches have caused Switch owners to suggest a number of home remedies for the issue. Along with more practical solutions such as screen protectors, some have gone so far as to use stick-on floor protectors sold at IKEA to form a buffer between the supposed danger area on the dock and the Switch screen. 
It's certainly possible, then, that the removal of the dock from Nintendo's store is part of the company's larger plan to address this potentially serious issue. Whether or not their solution will involve a recall of the device or a similar action has not been confirmed or suggested by Nintendo at this time.
Along with dock-related scratches, the first group of Switch owners are also reporting that the Switch's Joy-Con controllers have a tendency to desync, the console's LCD screen is shipping with varying amounts of dead pixels, and that the console will simply shut down and enter a "blue screen of death" mode that renders it temporarily unusable.