News
Nintendo May Release New Version of Switch In 2019
Nintendo is reportedly working on a Switch upgrade that might focus on the console's handheld features.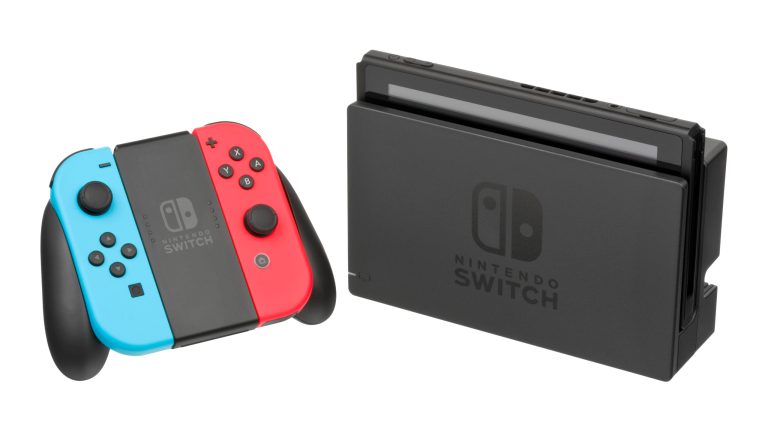 New details have emerged regarding the rumored new version of the Nintendo Switch. This information comes from the Japanese publication Nikkei who are reporting that Nintendo intends to release a modified version of the Switch sometime between April 1 and March 31, 2020. This would ensure it releases within the next fiscal year. 
The publication also suggests that this new version of the Switch will focus on the console's handheld aspects. It's even been suggested that this new version of the Switch might remove some features in order to cut costs and primarily serve as a handheld device. However, other information suggests that this version of the device will simply benefit from a smaller frame, better battery life, and other such improvements. 
The Wall Street Journal previously reported that Nintendo will release an updated version of the Nintendo Switch sometime in 2019. The original report, which is behind a paywall on the WSJ's website, is light on details. However, they suggested that the only significant upgrade planned for this new version of the Switch is a new, better screen. It seems that the new version of the Nintendo Switch may even utilize the "OLED panels used in Apple Inc.'s iPhone X series." It seems that this change in the screen may also make the Switch thinner and help the console's battery life. 
If Nintendo is planning on adding any other features to this new version of the Nintendo Switch, this report does not mention what those features may be. However, it did indicate that the current plan is for Nintendo to release this upgraded Switch sometime during the second half of this year.
It should also be said that the Wall Street Journal also ran a report not long ago which stated that Nintendo was not planning on releasing a new version of the Switch in the near future. While it's certainly possible that they've changed their mind since then, that does go to show that none of this information is set in stone quite yet and should be taken with a degree of caution. 
However, there are very few people who are surprised to hear that Nintendo is actively working on a new version of the Switch. While Nintendo doesn't always release significant new versions of their major consoles, they do regularly release improved versions of their handheld devices. It seems that the Switch's portability may have inspired them to push for an improved version of the base console rather than rest on their hardware laurels. So far as that goes, we'd be shocked if the new version of the Switch only featured a better screen.
It's also worth noting that Nintendo's new president previously suggested that the company might focus less on console manufacturing in the coming years. 
Matthew Byrd is a staff writer for Den of Geek. He spends most of his days trying to pitch deep-dive analytical pieces about Killer Klowns From Outer Space to an increasingly perturbed series of editors. You can read more of his work here or find him on Twitter at @SilverTuna014.