News
Nintendo Power Returns as a Podcast
The first episode covers the rise of the Switch and the making of Breath of the Wild.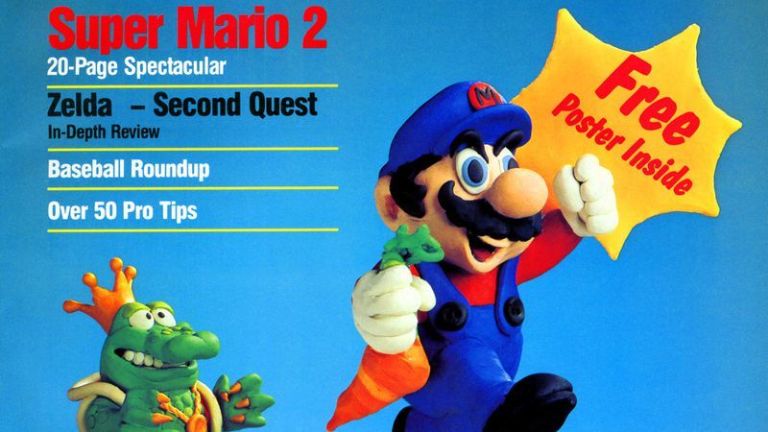 Nintendo Power is back…in podcast form. 
The Nintendo Power podcast is hosted by former Nintendo Power Editor-in-Chief, Chris Slate. This podcast seems to be officially endorsed by Nintendo – they tweeted about it earlier today – but it's not entirely clear if this podcast is going to be an extension of the Nintendo brand in the same way that the Nintendo Power magazine was. Slate has simply referred to the podcast as a passion project of his. 
It's also not entirely clear whether or not this podcast will follow a scheduled release structure or will be released on occasion. Subsequent episode releases should be available on iTunes and Google Play. 
What we do know is that this first podcast really does capture the spirit of the old Nintendo Power magazines. No, it doesn't feature tips, tricks, and fan art, but it does feature a lengthy sit-down interview with Kit Ellis of Nintendo Minute and Damon Baker from Nintendo of America regarding the Nintendo Switch's phenomenal first year. Even better, Slate gets to sit down with Breath of the Wild director Hidemaro Fujibayashi and producer Eiji Aonuma.
That interview with Fujibayashi and Aonuma sheds quite a bit of light on the making of Breath of the Wild. It seems that one of the team's main missions with the game was to make Link a much "cooler" character again. That was apparently part of the reason behind giving Link a motorcycle in the latest Breath of the Wild DLC. The team also revealed that there were originally many more survival elements in the early builds of Breath of the Wild – Link was required to eat food or starve – but they felt that these required a little too much micromanagement. 
This first episode of the Nintendo Power Podcast gets the project going in the right direction, and we're certainly happy to see Nintendo Power return in some form. The old Nintendo Power magazines were a staple of many Nintendo fan's earliest years. When the magazine was discontinued in 2012, it seemingly spelled the end for the brand. Fans attempted to archive every issue of the magazine online, but their efforts were blocked by Nintendo.