News
Nintendo Responds to N64 Classic Rumors
Is Nintendo working on an N64 Classic? Will they make N64 games available for the Nintendo Switch?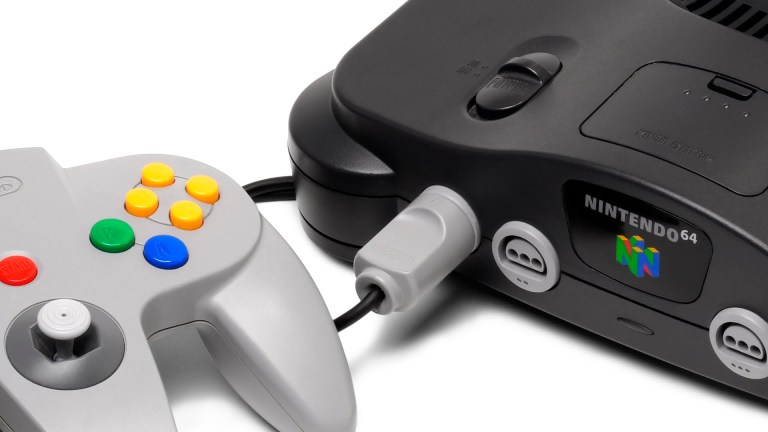 Nintendo of America Reggie Fils-Aime recently sat down with Kotaku to talk about a variety of topics. Among the many interesting things he shared is a temporary answer to the question: "Will we get a Nintendo 64 Classic?"
"We were clear when we did the first two Classic series that, for us, these were limited time opportunities that were a way for us as a business to bridge from the conclusion of Wii U as a hardware system to the launch of Nintendo Switch," said Fils-Aime. "So while consumers may have been anticipating something, we view these as limited time opportunities. We've also now been very clear that as the consumer looks forward to engaging with our classic content that is going to happen more and more with the subscription service."
Fils-Aime clarified that he will not rule out the possibility of releasing an N64 Classic but that it is not on Nintendo's "planning horizon."
You may have noticed that Fils-Aime mentioned the subscription service as a way for players to play some classic Nintendo titles. At the moment, though, the subscription service only offers a limited selection of NES games. Does that mean that Nintendo will eventually offer classic Nintendo titles from other systems via the service?
"We'll see what comes next," said Fils-Aime in regards to the possibility of non-NES games being added to the Switch Online's retro games library. "As you have already pointed out, we haven't even made the full library of NES games available yet. So this content has to be optimized for the Switch environment. That's something we're working very hard to do. Like you, I look forward to playing Metroid through the Nintendo Switch Online service and we'll be continuing to release content that way."
The biggest takeaway from this interview seems to be that Nintendo is having more conversations about the possibility of expanding the library of the Nintendo Switch Online service than they are about the release of an N64 Classic. While that doesn't mean we won't get an N64 Classic (or that we'll get non-NES games via Switch Online anytime soon), it does mean that you should expect to see Nintendo continue to expand Switch Online's offerings (perhaps even through the release of more special editions of NES games). 
Matthew Byrd is a staff writer for Den of Geek. He spends most of his days trying to pitch deep-dive analytical pieces about Killer Klowns From Outer Space to an increasingly perturbed series of editors. You can read more of his work here or find him on Twitter at @SilverTuna014.