News
Nintendo Labo Vehicle Kit: Trailer, Price, and Release Date
The next Nintendo Labo kit will let you construct a variety of vehicles.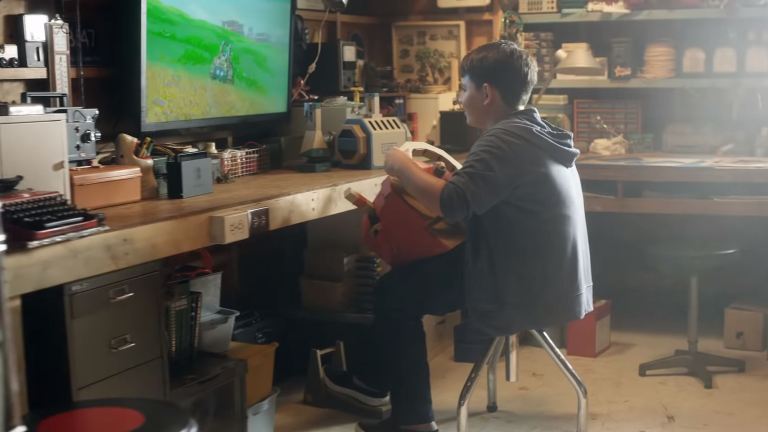 Nintendo has announced that the third Labo kit will allow you to construct a variety of vehicles. 
Dubbed Toy-Con 03: Vehicle Kit, this new Labo set includes parts and instructions necessary for the construction of a car, an airplane, and a submarine. Based on the trailer above, it seems that the car model will be used as part of a Labo game that sees the player control an off-road vehicle of sorts. The airplane model, meanwhile, is actually a flight stick that can be used to guide a small plane. The submarine build may prove to be the most complicated of them all as you must construct two control wheels that are used to maneuver the vessel. 
Interestingly, it seems that players will be able to utilize a key-like device to transform one vehicle into another on-the-fly. Each vehicle will also come equipped with a pedal that will be used to propel each of the vehicles being controlled. As for where you are taking these vehicles, there seems to be some kind of free-roam element at play that is complemented by various minigames that include golf, racing, and target shooting. 
The best feature of this set may be what Nintendo is describing as a "co-pilot" option that lets a second player join in on the fun. The extent of this feature isn't clear at this time, but the trailer for this set shows one player controlling the land-based vehicle while another uses the flight stick to shoot at targets from the passenger – or back – seat.
This Labo vehicle kit is set to release on September 14th. It will cost $69.99 in the US, while Nintendo has not confirmed what the kit's international price will be. Based on previous releases, though, it's expected to launch for £50-60 in the UK.
While the vehicle kit itself looks promising, there's some debate regarding how successful the Labo line actually is. While reports indicate that sales have met expectations, Nintendo has also stated that they don't think the device has reached its full potential quite yet. 
Read the latest Den of Geek Special Edition Magazine Here!