News
Nintendo Labo: New Vehicle Kit Launches in September
Turn your Nintendo Switch into a car, plane and other vehicles with the next Labo kit. Here's a trailer showing it in action...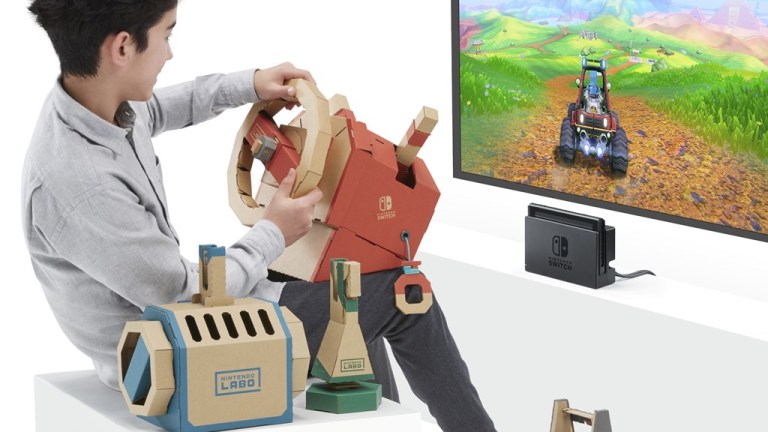 It's easy to be cynical about Nintendo's decision to sell packages of cardboard and elastic bands to its loyal customers, but its Labo range has some pretty amazing design going on in its combination of software and papercraft.
Just look at the Vehicle Kit, the latest in the Labo Toy-Con line, due out in September. It essentially turns the Switch's controllers into a working steering wheel and accelerator pedal, or, alternatively, a fighter jet-style joystick.
As in previous Labo offerings, the Vehicle Kit really comes to life when paired with its accompanying software, which appears to offer a series of mini-games and challenges that involve driving around in little jeeps, puttering around in the ocean in a submarine, or flying about in an aeroplane.
There's other stuff going on, too, including what appears to be vehicle editor which allows players to add new coats of paint to their cars and so forth. Mostly, though, the trailer below deals with the interaction between the Toy-Con and the software, and as with other Labo kits, this one has all kinds of imaginative flourishes: we like how a second player can use the joystick to shoot at things while the first does the driving. 
The Nintendo Labo Vehicle Kit is due out on the 14th September for $69.99. 
Read the latest Den of Geek Special Edition Magazine Here!
Our vain hope? That someone will make a version of Outrun or Sega Rally compatible with this.