News
Nintendo Is Reportedly Developing a Mini SNES Classic Edition
Is this why the NES Classic Edition was discontinued?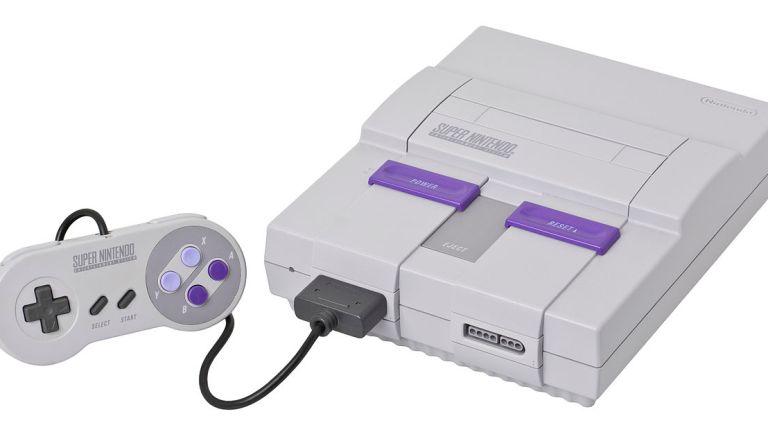 Eurogamer is reporting that part of the reason Nintendo decided to end production of the NES Classic Edition is due to their impending production of a miniature version of the Super Nintendo. 
Citing sources close to Nintendo, Eurogamer believes that the development this console has already begun and that Nintendo plans to launch it sometime around Christmas 2017. It's believed that Nintendo ceased production of the NES Classic Edition in order to utilize the manufacturing resources previously devoted to that console when it comes time to actually start producing the SNES Classic Edition (as it will likely be called). 
We reached out to Nintendo regarding this matter, and a public relations representative informed us that they "have nothing to announce on this topic." For the time being, then, we are treating the reports of the SNES Classic Edition's pending development as speculation. 
It's interesting to think that people have been speculating about the release of a miniature SNES ever since the NES Classic Edition was announced. In some ways, it feels like people viewed the NES Classic Edition as something of a trial run for the eventual release of a similar console modeled after Nintendo's second console. 
While the NES outsold the Super Nintendo by over 10 million units worldwide, it's not hard to understand why people are eager to believe that Nintendo plans to re-release that console as a plug-and-play device. To this day, many gamers consider the Super Nintendo's library of games to be the greatest of its kind. Even a list of the system's underrated titles is loaded with all-time favorites.  
Having said that, it will be interesting to see which Super Nintendo games Nintendo decides to include with the SNES Classic Edition, should it get released. Nintendo games like Super Mario World, Super Metroid, and The Legend of Zelda: A Link to the Past seem like guarantees, but what about games like Donkey Kong Country and Super Mario RPG which featured Nintendo characters, but were made by prominent external studios? Given the console's diverse and eclectic game selection, can Nintendo possibly please everyone? 
Well, they can certainly start by releasing a miniature version of the console and ensuring that there is actually enough of them on store shelves come the 2017 holiday season.