News
Nintendo Hints At Another Zelda Game for Switch
The series' producer is interested in making a Switch-centric Zelda game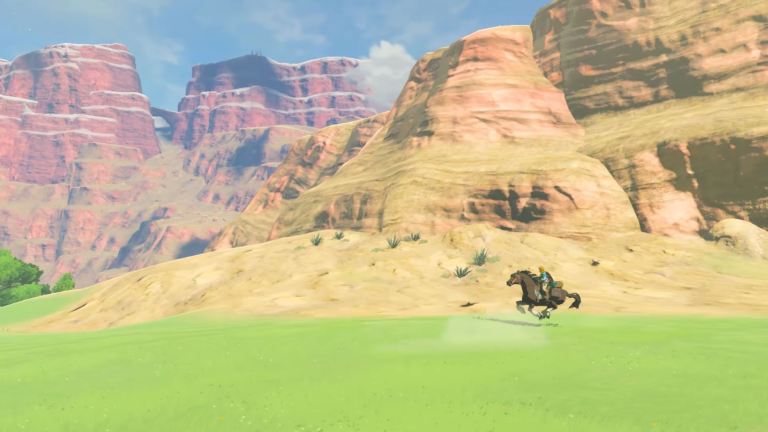 While we're still trying to wrap our heads around just how incredible The Legend of Zelda: Breath of the Wild looked in that latest trailer, some at Nintendo are already focusing on the future of the franchise. 
In an interview with IGN, Zelda producer Eiji Aonuma stated his interest in developing an additional Zelda game for the Nintendo Switch during the console's lifespan. According to Aonuma, part of his interest is based on the fact that he'd like to make a Zelda game that feels native to Nintendo's upcoming console.
"I haven't been able to fully use all of the new features of the system," said Aonuma. "There could be the possibility of another Zelda on Nintendo Switch."
Aonuma admitted that it would not be easy to surpass the unprecedented (in Zelda terms) scope and style of Breath of the Wild, but he feels that there are a few design choices that Nintendo could explore in future entries. 
"I think the core element of Zelda gameplay kind of stays the same," said Aonuma. "There's the main character development as well as characters you meet along the way, and then you learn new things as the character develops. With that said I think we could keep all that, and then I do wonder how we can expand from here with that in mind."
Shigeru Miyamoto weighed in on the discussion by stating that, "As a company, Nintendo releases a main series in our key franchises for every new hardware that we've put out. If we release another hardware, that'll be another new Zelda." However, it is worth noting that Nintendo did release two major Zelda games for the Wii, GameCube, N64, and NES. There is some precedent, then, for multiple Zelda releases, especially if the second title is a spin-off, such as the multiplayer Four Swords Adventures for GameCube.