News
Nintendo Has Hired the Creator of the Indie Shooter Downwell
The creator of one of the most addictive indie games in recent memory will now develop and design for Nintendo.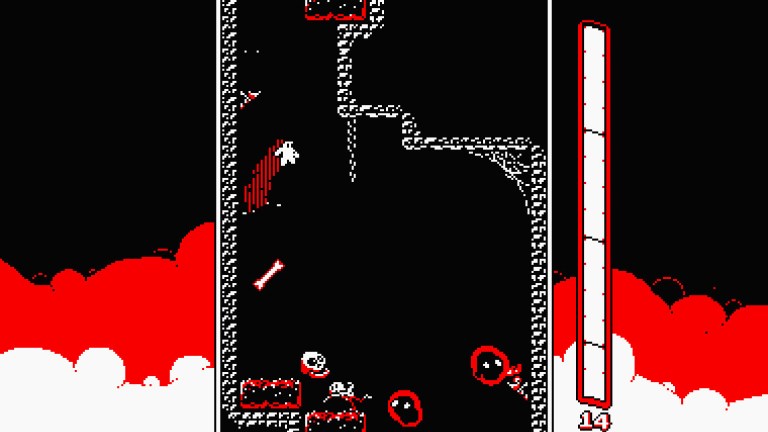 Ojiro 'Moppin' Fumoto, the creator of the 2015 indie hit, Downwell, has been hired by Nintendo. 
"I got a job at Nintendo! I'll do my best," reads a roughly translated tweet from Fumoto. "Days are shorter when you're working."
There's no official word on what role Fumoto has assumed at Nintendo, but this hiring is a fascinating one. Fumoto decided to get into game development after he grew tired of his studies in opera singing (seriously). He decided to start developing a game a week after hearing that it was a good way to learn programming and design. Eventually, he laid out the rough design for what would become Downwell. 
If you've never played it, Downwell is best described as a shooter roguelike that requires you to put on a pair of gunboots and head down a well populated by enemies. The game's airtight action and loveable personality eventually caught the attention of publisher Devolver Digital. They helped market the game as the bizarre and addictive masterpiece it truly is. Downwell went on to earn several indie gaming awards. 
Still, it's somewhat odd that the game caught the attention of Nintendo. The fact that it did does seem to indicate that the success of indie game on the Nintendo Switch really has changed the way the company views and values the role of indie titles. While we don't know what exactly Fumoto is doing at Nintendo, we'd be surprised if he doesn't contribute to the design of a Switch exclusive digital title.
Until then, we highly recommend that you play Downwell as soon as possible – it's only $2.99 on Steam and GOG – and keep an eye out for UFO 50; a retro collection of 50 minigames that Fumoto contributed to alongside a small group of renowned indie developers. That game is expected to release later this years, but it is not currently expected to be available for Nintendo Switch.