News
Nintendo Files Patent For Game Boy Smartphone Case
Is this case just for looks, or is Nintendo prepared to bring Game Boy games to smartphones?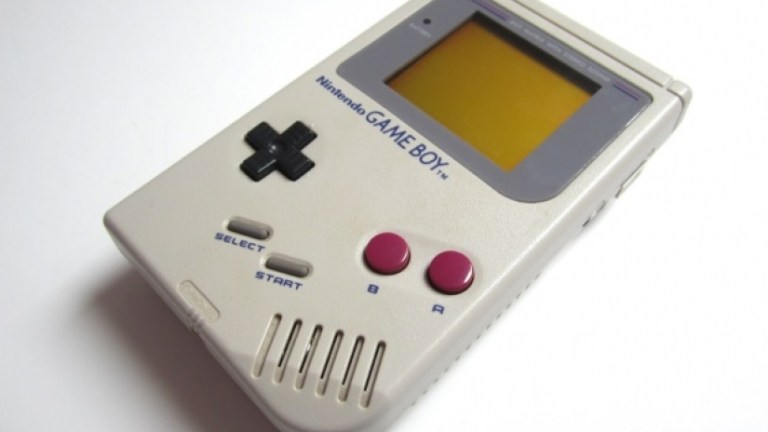 It looks like Nintendo is working on an official Game Boy case for smartphones. 
Siliconera has spotted a new US patent filed by Nintendo which seems to be related to a plastic smartphone case that strongly resembles the design of the classic Game Boy. It's honestly not hard to find Game Boy cases for smartphones (a quick Google search will reveal quite a few that you can buy), but Nintendo's take on this concept seems to differ from the rest in two very distinct ways: it's official and it's fully functional. 
Yes, it looks like this case will allow your smartphone to function just like an old-school Game Boy. Based on the design blueprints, it seems that the case's buttons will be placed over your smartphone's touchscreen and are intended to recognize and register any commands you might input. It's not too hard to understand how this design might function. After all, a lot of touchscreen games utilize a classic, on-screen button interface that you interact with through your fingers. These buttons will probably just apply a little pressure to those existing input fields. 
What makes the design of this case truly interesting, though, is the fact that it cuts off a good chunk of your screen when you're using it. That would tend to suggest that it might not be designed to function with all existing smartphone games. It's possible to "remove" the case and put it off to the side of your phone, but that still doesn't explain what you're supposed to do with the case when the face of it is covering up a lot of screen real estate. 
That has led some to believe that Nintendo is preparing to release some kind of official Game Boy emulator for smartphone devices. That does make a lot of sense. This case would make it easy to play those games as they were originally intended, and those who don't purchase the case could still play those games in some other format (at least in theory). 
Having said that, this is far from an official Nintendo announcement, and it's certainly possible that this is nothing more than a concept that Nintendo has been tossing around the office. Still…you have to believe there would be a strong market for such a peripheral. Especially when you consider that Nintendo hasn't given the Switch a lot of retro game options and that the NES and SNES Classic Editions have reportedly sold very well. 
Matthew Byrd is a staff writer for Den of Geek. He spends most of his days trying to pitch deep-dive analytical pieces about Killer Klowns From Outer Space to an increasingly perturbed series of editors. You can read more of his work here or find him on Twitter at @SilverTuna014. 
Read and download the Den of Geek NYCC 2018 Special Edition Magazine right here!