News
Nintendo DSi arrives 3rd April
Nintendo has confirmed the UK release date, details and price for its upcoming DSi handheld console.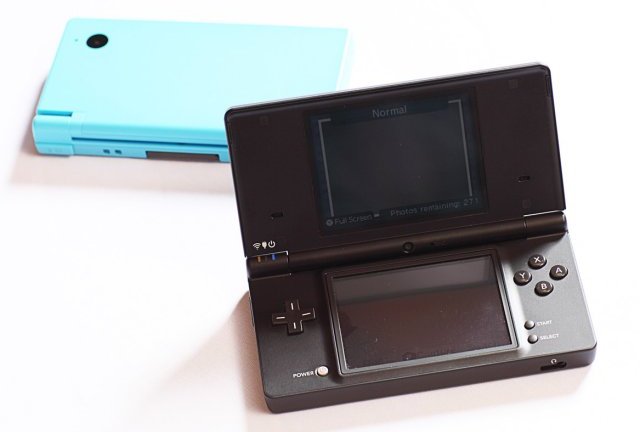 Nintendo has confirmed that the next iteration of its Nintendo DS console will be hitting the UK on Friday 3rd April.
Backed by a promise of none of the stock supply problems that have hit the Nintendo DS Lite over the past year or two, the new DSi machine will sell for £149, and will be available in black or white, with no doubt further colours to follow down the road.
The added features of the DSi over the original DS and the DS Lite are a pair of bigger screens, an SD memory card slot, a pair of motion sensing cameras and a thinner, lighter overall unit. Further features include web browser capabilities (and you'll be able to download games, a la Wii Ware), and a sound application, that Nintendo reckon will be like a music player and interactive voice recorder.
It will remain, of course, compatible with pretty much all existing Nintendo DS games (although we gather that Guitar Hero on the DS may have a few problems).
The machine goes on sale in America two days later, priced at $169. You can't beat the pound to dollar conversion – even given how knackered the UK pound has been against the dollar of late, we still make that to be around an equivalent price of £120.
Still, we like our Nintendo DS machines, and we hope that this might make the DS Lite that bit cheaper as a result…