News
Nintendo Direct E3 Conference
Nintendo made waves at the E3 conference not with any new consoles, but with some tremendous game announcements, including Mario Kart 8 and a new Super Smash Bros for the Wii U and 3DS!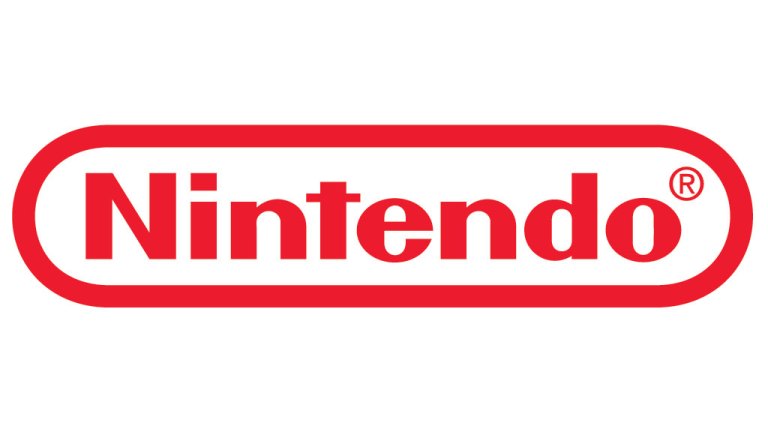 Nintendo turned a lot of heads this year with the announcement that they would bypass a full press conference at E3 (which might sound like social suicide to a video game developer) and instead show off their new games in a brief 40 minute live stream as part of their new Nintendo Direct service. It's safe to say that Nintendo had a lot riding on this year's E3. Even though the Nintendo 3DS has finally found its legs, the same cannot quite be said for last year's Wii U, which is still struggling to catch on with bigger audiences after the flow of new games almost immediately stopped after the console's initial launch window. But Nintendo also had the advantage in that they didn't have any new hardware to unveil this time around, and so they put their primary focus on the games: and games they delivered!
I've personally always found the Nintendo Direct conferences to be a little weird and kooky, with their host (Nintendo president Satoru Iwata) struggling to speak in English, and the very white room that he's always speaking in. This time around, Nintendo started off the show with another look at the upcoming Pokémon X & Y for the Nintendo 3DS. The game looks as great as ever, and we even got an official release date of October 12, 2013 worldwide, as well as a few new Pokémon types that are set to appear in the game, including ones named Noivern and Vivillon.
After this brief introduction, Nintendo hit hard with the titles that many of us wanted to see: a new
3D Mario
and the next
Mario Kart
. From both a visual and gameplay standpoint,
Super Mario 3D World
has a lot in common with its 3DS predecessor,
Super Mario 3D Land
. But as you might imagine, World > Land in Nintendo's world, and Mario's 3D adventure debut on the Wii U system looks to be about as big as big can be.
I do have to say that I was a little disappointed that this big unveil wasn't more of an open-world type adventure like
Super Mario Sunshine
or
Super Mario Galaxy
, but I was a big fan of Super Mario 3D Land on the 3DS. In the Wii U game, players can squash goombas as Mario, Luigi, Peach and Toad, each of which has their own unique abilities and gameplay styles, and can be played simultaneously together with three friends in a 4-player co-op mode!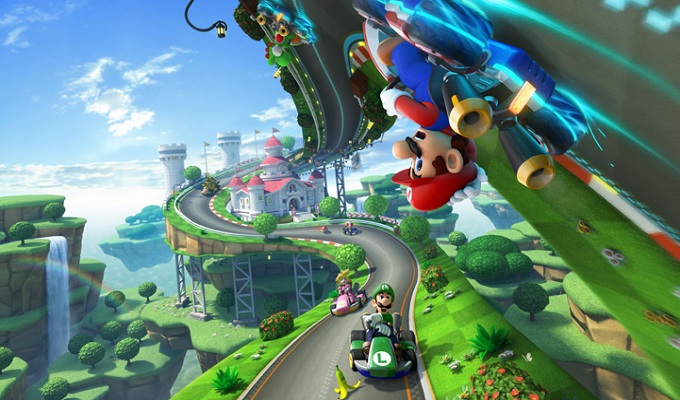 Following Super Mario 3D World was the announcement of Mario Kart 8, which I think easily stole the entire show. Mario and friends have never looked better in HD than they do here, racing around a number of colorful and inventive new tracks throughout the Mushroom Kingdom. New to this installment is an interesting "hover kart" mechanic, which is said to augment the bikes and standard car frames of each racer and automatically activate at certain areas of the track.
After the healthy dose of Mario to keep us hardcore gamers entertained, Nintendo dialed things back a bit to talk a few specifics on their more casual releases. These included Wii Party U and Wii Fit U, both originally planned for release this summer, but now indefinitely delayed until the murky timeframe given only as "winter." We also saw a quick hands-on demo of a new Wii U version of Art Academy, which looked nice and everything, but nothing really spectacular compared to everything else on deck at the conference.
But in keeping with this dry portion of the show, Nintendo went on to highlight the upcoming third-party developer support for Wii U in 2013 and beyond. This was certainly a nice touch and all, and while it WAS great to hear some familiar names coming to Wii U like Batman: Arkham Origins, Rayman Legends, and Assassin's Creed IV: Black Flag, none of these announcements were really anything that we didn't know before. They went on to quickly showcase a few new games that were coming to the Wii U E-Shop, like Cloudberry Kingdom, Shovel Knight, and DuckTales Remastered, but there weren't really any "need to have" standouts out of this group, and I though this section probably could have ultimately left out in favor of showcasing another retail Wii U game.
Luckily, Nintendo quickly shifted gears back to the core audience, and showed off some shining exclusive gameplay footage of three upcoming Wii U titled that are all ranked extremely high on any Nintendo gamer's list: Bayonetta 2, Wonderful 101, and The Legend of Zelda: Wind Waker HD. In case you still needed someone like me to reiterate this fact, each one of these games looks absolutely stunning in action, and are proof enough that Nintendo is still capable of nailing those must-have exclusives that the company needs to sustain its place as a force to be reckoned with in the gaming industry.
However, the next surprise game announcement sadly fell on its face. Gamers have been speculating for years now about the next project from Retro Studios, the amazing developing company behind the Metroid Prime Trilogy and 2010's Donkey Kong Country Returns on the Wii. The rumors had run rampant from a Starfox revival, to a brand new Metroid game, to even a new spin on The Legend of Zelda. However, today's Nintendo Direct conference sort of let the air out of everyone's sails when it was revealed that the top secret project that Retro had been working on for the past three years was simply just another sidescrolling Donkey Kong game called Donkey Kong Country: Tropical Freeze. Now don't get me wrong: I'm a colossal fan of the Donkey Kong series, and the new game looks spectacular in its own right (and I'm especially excited for the triumphant return of Dixie Kong in the new title!), but I would be lying if I said I wasn't a little disappointed by the big Retro reveal, and I wouldn't be surprised if Nintendo fans around the world were also a little disappointed by this as well.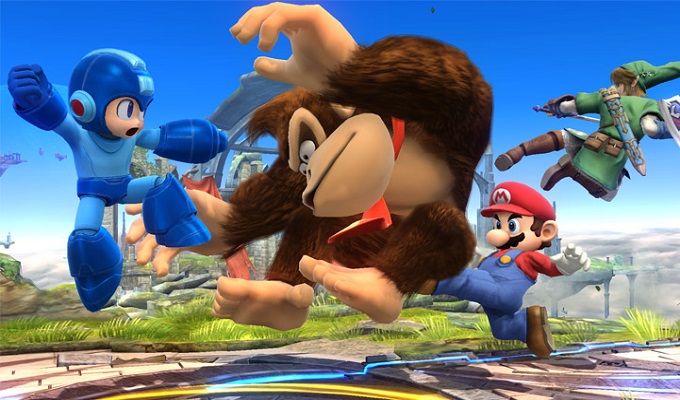 As Iwata announced they had one final game to show before the Nintendo Direct conference had to reach its inevitable close, we all knew EXACTLY what was coming next: the highly anticipated next-gen version of Super Smash Bros.! It looks like the game will simply be called Super Smash Bros., and will see a simultaneous release on Wii U and 3DS at some point in 2014. Nintendo certainly decided to end things with the big dog, and the game looks amazing, with all sorts of action running at full speed.
While we got a glimpse of a few familiar faces as the fighters entered the battle arena, like Mario, Kirby, and Pit, Nintendo managed to surprise us one last time by unveiling two new characters into the mix: the Villager from
Animal Crossing
, and…wait for it… MEGA MAN! That's right; Capcom's iconic Mega Man character will be back in full force as a playable character on the next-gen Super Smash Bros. game. And if the game includes another single-player mode like the early gameplay footage suggests, then this is probably the closest we're going to get right now to a new 3D sidescrolling Mega Man game on a next-generation console. And you know what? That's pretty okay with me.
So was the Nintendo Direct conference a success? I think in many ways it certainly was. They showed exactly what they said they were going to show, and while a few of the big surprises, mainly the Retro game reveal, fell a bit flat in execution, the heavy hitters of Mario and Zelda kept things strong and entertaining throughout the short and sweet 40-minute time block. Of course, this certainly won't be all of The Big N that we'll see at E3 this year. While the Nintendo Direct presentation was meant to stand in for the large-scale press conference, Nintendo will still be holding a number of smaller events on the E3 floor for the remainder of the week, where new Wii U and 3DS titles will undoubtedly be demoed, and perhaps even a few new surprises will be unveiled.
Like us on Facebook and follow us on Twitter for all news updates related to the world of geek. And Google+, if that's your thing!