News
Nintendo Confirms End Of Wii U Production In Japan
The end of the Wii U draws closer.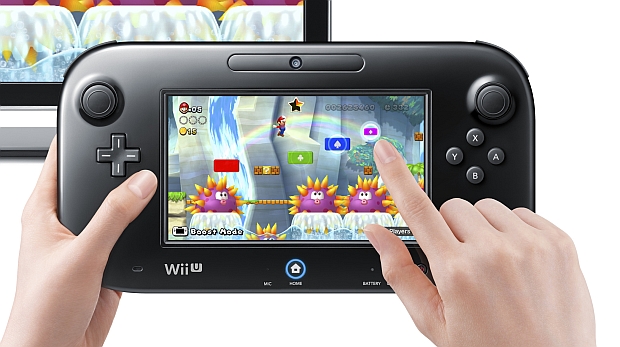 Update 1: 11.10.16
Nintendo has confirmed that they are ending production of the Wii U in Japan. 
This news comes from the company's Japanese website where the note "近日生産終了予定 (日本国内)" (translated into "Production is scheduled to end soon (within Japan)" by Kotaku) has been affixed to the store page for the remaining Wii U models. Certain models, such as the black Wii U, are already listed as no longer being in production. 
Nintendo had not yet made a formal announcement regarding the Wii U's production status in their remaining markets. 
Original Story: 11.01.16
Eurogamer has learned that Nintendo will cease production of the Wii U this Friday. 
Citing "multiple sources," their report claims that Nintendo's Wii U Japanese production line is currently fulfilling the final orders for the system and are anticipating shutting down production altogether by the end of the week. This final call for orders was believed to have been placed yesterday. There were, allegedly, few requests. 
Rumors began circulating earlier this year that the Nintendo had made an internal decision to end production of the Wii U before the end of 2016 or, at the very least, before the release of the Nintendo Switch. Nintendo has continued to entertain the possibility that the Wii U would still be supported, but the lack of significant upcoming releases for the system beyond the next Zelda title led some to believe that they knew the Wii U's end was at hand. 
Should that prove to be the case, it won't necessarily come as a surprise to most gamers. The Wii U has struggled to find its audience ever since it debuted in 2012. Despite a relatively hot start, the system's sales soon plateaued. As of September 2016, it is believed that the Wii U has sold just over 13 million units. In comparison to the Wii's 100+ million units sold, that's a steep decline in volume. Even when you compare the Wii U to previous Nintendo market "failures" such as the Gamecube (which sold 21 million units), it is clearly one of the company's biggest busts in terms of sales. 
As of this time, Nintendo has not released any official statement regarding their intent to end the Wii U's production. Should further information become available, we will update this story as needed.