News
Nintendo at E3 2014: Watch Here with Live Coverage
Nintendo has had a rough year since last E3 2013. Will they turn it around this year?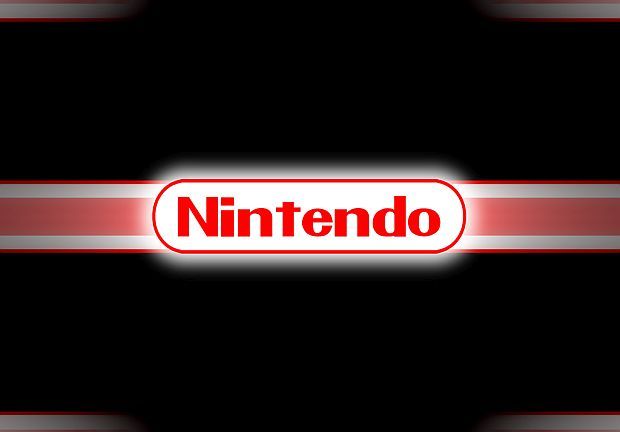 Happy E3 2014, everyone! We're going to be live blogging ALL of the conferences and adding in our thoughts as they're announced. You can watch the press conferences via the Twitch stream below! We will be responding to Nintendo's announcements (if there are any), and we'll also be providing analysis during/post show. Can Nintendo turn things around as they come off their best Wii U game (Mario Kart 8)?
Watch live video from Twitch on www.twitch.tv
– Nintendo opens up their show with an epic battle between Reggie Fils-Aime and Satoru Iwata, literally engaging in real-life fisticuffs. This serves as a nice lead-in to the morning's first announcement: Mii Fighter characters will be playable in the new Super Smash Bros. game. We also get our first look at the upcoming action figure line that will allow you to transport powerful fighters directly into the game. Astounding opening, with tons of great humor.
– There will be three different types of Mii Fighters: Brawlers, Swordfighters, and Gunners. Each type is treated as a separate fighter, and is allowed to choose their own special moves from a number of special options.
– This will be a way of letting players create any kind of character they dream of, even if they didn't make it into the actual roster of the game.
– The 3DS version of Super Smash Bros. will be released on October 3, 2014, while the Wii U version is still slated for Holiday 2014.
– The line of toys used in the Super Smash Bros. demo will be called "Ammibo." The Wii U version of Super Smash Bros. will be the first to feature Ammibo. The toy line is also going to be released for a number of other Nintendo games, including the recently released Mario Kart 8.
– Next up in the conference is some debut gameplay footage of Yoshi's Woolly World (previously Yarn Yoshi), and it looks fantastic. While it retains the same kind of visuals as Kirby's Epic Yarn, the gameplay itself is decidedly reminiscent of a core Yoshi game: a 2D action-platformer game. Yoshi games have no time limits, allowing for a greater sense of exploration and discovery.
– The game will feature many Yoshi transformations, as Yoshi himself is made of yarn. The game also features a full 2-player cooperative mode.
– Yoshi's Woolly World is slated for release in 2015.
– Captain Toad Treasure Tracker is announced for Holiday 2014. Looks like an expanded version of the Captain Toad levels in Super Mario 3D World.
– And now it's Zelda time! (If they're not closing with Zelda, then what ARE they closing with?). So for starters, the world of Zelda Wii U looks absolutely breathtaking and sprawling. The team went back to basics when creating the new open world, as the original game on NES was a much more open experience.
– We then get out very first glimpse of the Zelda game in action. The art style seems to be a cross between the more realistic Twilight Princess and the cartoony Wind Waker. No official title yet: just a release date of 2015.
– An epic trailer then leads into gameplay footage of the upcoming Pokemon Omega Ruby and Pokemon Alpha Sapphire, which both look like they're up to speed with Pokemon X & Y.
– Next we are treated to a lengthy and awesome gameplay trailer for the Wii U exclusive Bayonetta 2. The first Bayonetta game is also being repackaged in the collection, which is given a release date of October 2014.
– After this, Nintendo shifts gears to talk about the upcoming Hyrule Warriors with some wonderful new gameplay footage. It certainly looks like a cross between The Legend of Zelda and Dynasty Warriors. The game features 2-player co-op, but not a split screen experience: one player uses the TV and the other the GamePad screen. Impa, Link, Zelda, and Midna are all confirmed as playable characters.
– Hyrule Warriors will be released on September 26, 2014.
– Another new Kirby game is then shown off with a world that looks like it's entirely made out of clay and utilizes stop-animation. The game is called Kirby and the Rainbow Curse and will release in 2015.
– Nintendo continues their barrage of new games with a new trailer for Monolith Software's Xenoblade Chronicles X game on Wii U, with a release date of 2015.
– Nintendo announces Mario Maker, which allows players to create their very own Mario courses with an intuitive level editor. The level styles range from the original Super Mario Bros. all the way to New Super Mario Bros. U. Mario Maker will release in 2015.
– Next up is a brand new IP called Splatoon, which is an 8-player 4-on-4 multiplayer action game. Players splatter different territory with ink, and whoever covers the most area with their color is the winner (sort of like an old Mario Party game I remember). Players will be able to switch back and forth between a human and a squid character.
– Splatoon will be released in 2015.
– To close out the presentation, Nintendo announces Palutena Aights from Kid Icarus as a playable character in the new Super Smash Bros. game. There is also a tease that Dark Pitt might be making an appearance in the game as well.
– The show ends on a strong indication that a new Star Fox game is in development for Wii U. It's hard to say though, because the gameplay screen is furiously blurry.
– That's it for the Nintendo show! Check back soon for our full analysis of Nintendo's showing at this year's E3.