News
Nintendo 3DS news round-up
The Nintendo 3DS is on the way, and we've rounded up the latest news about the handheld into one convenient post…
I can't be the only person who's hopelessly excited by the 3DS. Quite apart from the marvellous possibilities that a new iteration of the DS with more processing grunt affords, the console also has one of the most exciting launch line-ups of any in recent memory.
And as the 3DS' March launch draws ever closer (Nintendo will be announcing the official European and North American release dates on 19 January), a steady stream of fresh news and information has appeared.
That both the 3DS and its games will have a higher price point than the outgoing DS is of little surprise, given that development costs will have risen as studios tap into the newer technology the console provides. The word is that, in Japan, 3DS games will cost 1000 yen more than they did for the standard DS RRP of 4,800 yen – in UK money, that's almost £45, bringing the handheld's games into the same ballpark as a big-screen console title.
The console itself will reportedly cost around 25,000 yen at launch, which will probably equate to around £200 by the time it reaches UK shores.
Pricing aside, there's been much discussion over the new handheld's battery life. All that extra processing power has to come from somewhere, and playing a 3DS game will suck the life out of the handheld's power cell within five hours or less. Playing an old DS game will extend that battery life to around five to eight hours, while charging the device back up again will take just over three hours.
It's also emerged that playing a game with the console's 3D perspective enabled will also have an impact – and not just on battery life. Bringing the added dimension to the screen will have a subtly noticeable effect on a game's framerate according to Siliconera – the brawler Dead Or Alive Dimensions, for example, will run at a silky 60 frames per second in 2D, but adjust the 3DS' slider to add depth to the action, and you'll see the frame rate reduce by half.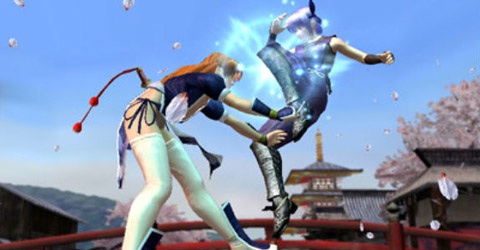 30 frames per second is still perfectly respectable rate, however, and it's unlikely that this reduction in performance will significantly affect the way the game handles – or at least, we hope it doesn't.
More hardware news: the 3DS also has a pedometer lurking inside it. In line with Nintendo's burgeoning desire to get gamers off the couch, their new handheld will register how much users have been walking around, and will award things called Game Coins depending on how many steps you've taken. The Coins can be used to unlock additional content for your games – a clever idea, though we wonder how many people will simply leave their 3DS sitting on a spinning washing machine in order to earn extra currency without leaving the house.
Elsewhere, we've also discovered another piece of news that, while unsurprising, is more than a little disappointing – 3DS games will be region-locked. It's a blow to lovers of import games everywhere – not least Japanese game nerds like myself, who find that many of the best Nintendo games are seldom released outside their native country. 
On a more cheerful note, Nintendo has announced the 3DS' Japanese launch line-up, which includes: Professor Layton And The Mask Of Miracle, Ridge Racer 3D, Super Street Fighter IV 3D, Puzzle Bobble 3D, Winning Eleven Soccer 3D (also known as Pro Evolution Soccer), Nintendogs + Cats, Samurai Warriors: Chronicle and Battle of Giants: Dinosaurs 3D.
The months that follow will see an entire wave of further releases, some of which are genuinely exciting – Dead Or Alive Dimensions, Pilotwings Resort, Resident Evil 3D The Mercenaries and The Legend Of Zelda: Ocarina Of Time 3D are ones that caught our eye.
We'll more than likely discover the 3DS' European launch line-up on 19 January, when we'll also learn the console's exact release date in the US and UK. Ridge Racer 3D and Street Fighter IV 3D are at the top of our wishlist, though we're a little sad that, due to the handheld's region lock, it's unlikely that we'll ever get to play any of the various fishing games, or sample the marvellous-sounding delights of Surprise! Tobidasu! Magic Pen. Shame.
By way of consolation, here's some footage from the forthcoming Paper Mario 3DS, which looks absolutely enchanting.
Follow Den Of Geek on Twitter right here.