News
Next Star Wars Game May Not Arrive Until 2020
It may be a while before we get another Star Wars game from EA. Respawn's project may not arrive until 2020.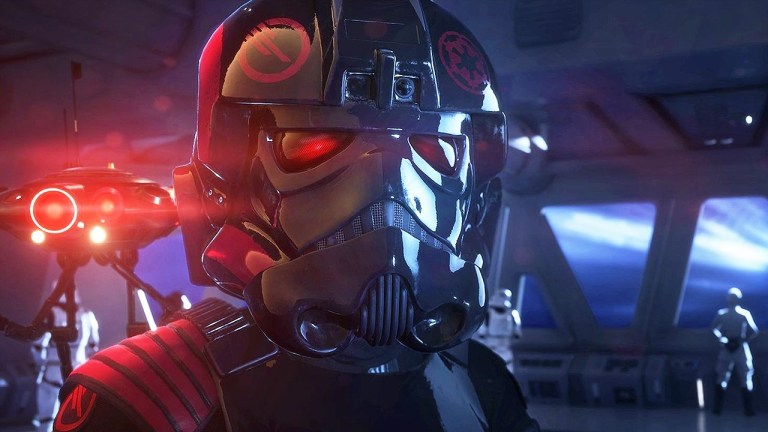 While there are several Star Wars projects currently in the works at Electronic Arts, the 2018 slate is remarkably slim on any new adventures in the galaxy far, far away. In fact, with the cancelation of Visceral Games' highly anticipated action-adventure title, which was due in 2019, EA currently has nothing new to offer Star Wars fans in the foreseeable future – other than continued support and expansions for Star Wars Battlefront II and The Old Republic.
Both EA Vancouver, which is starting from scratch on a new title to replace Visceral's "Ragtag," and Respawn, the studio behind the Titanfall games, are up to bat for Electronic Arts. Unfortunately, it might be a while before we see either of these games. 
Speaking during an EA Q3 2018 earnings call (via IGN), CFO Blake Jorgensen revealed that we won't see Respawn's title until "Fiscal 20," meaning the fiscal year that runs from April 1, 2019 to March 31, 2020. Jorgensen also said that, while EA's 2020 slate isn't confirmed, Respawn's game will probably arrive before a third Battlefront game, which hasn't been nailed down in terms of timing. EA recently revealed that Battlefront II did not meet the publisher's sales expectations amid the microtransaction debacle last year, so it's a little surprising to hear that the publisher is already considering another sequel. 
EA first announced Respawn's Star Wars game in 2016, but we've not heard much more about it since then. EA, which has preferred to promote one Star Wars game at a time, might not reveal anything more about Respawn's title until this year's E3, more than six months after the release of Battlefront II. 
It will definitely be a while before we hear more about EA Vancouver's project and it remains to be seen if there's anything else in the works at Criterion or Motive, the other two studios that worked on Battlefront II with DICE. 
We'll bring you more as we hear it!