News
New Xbox One release date, specs and price
The latest New Xbox release date, specs and price news and rumours in one place...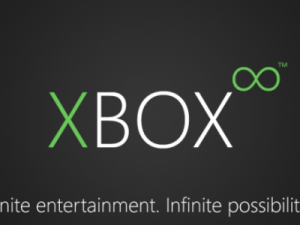 We round up all the latest Xbox news and rumors to find out…
UPDATE:
The Xbox 720 is actually the Xbox One. It's due out before the end of 2013.
 Read Our Reactions to the Xbox Reveal
April 27:
Sources over at Polygon have dug up some more info on the next Xbox which relates to DRM, achievements and video recording.
According to these sources, achievements will be substantially revamped, and will be much more socially-focused. Firstly, new achievements will be able to be added to games without the need for DLC, presumably through a standard, automatic title update. Rewards can be tied to whole events, instead of singular actions, even spanning communal tasks, such as team-based efforts, or contributing to an overall score.
Achievements will also cross-title, meaning some could be earned by completing specific tasks in two more more games, with the Xbox able to track this, even if games are totally unrelated (but published by the same company). It's believed that Microsoft is also toying with cross-platform achievements, which may use websites as an intermediary of sorts. Of course, this will likely involve the PC, as we doubt Sony and MS would team up given the competition.
Social networking will be even more of a focus this generation. With the 360 making inroads with its various apps, the next Xbox will take this further. Microsoft wants Xbox Live to function much more like Twitter or Facebook in the way it handles friends. Rather than the one-on-one friend network now in place, people would be able to follow other gamers. The friend cap will also be removed.
With Sony announcing the video recording and sharing capabilities of the PS4 recently in the DualShock 4 reveal, Microsoft is, according to these rumours, also keen to offer the same functionality. The new Xbox will have DVR-like functions and be able to record gameplay footage, which can then be edited and uploaded to sites like YouTube. As well as this manual editing, it'll also be possible for the Xbox to record specific moments, such as grabbing achievements, or particularly impressive in-game actions.
The much-debated always on requirement will be present, but will not be as much of a problem as many fear. It'll mostly come into play for apps, such as video streaming and music tiles. However, it could also be employed as a form of DRM should a publisher choose to use it, rather than a requirement for each and every game. Whether this DRM will be a one-time check or a constant requirement isn't known at this time.
April 26:
According to blogger, Paul thurrott and, apparently, to be announced officially on May 21, the main SKU will be the new, complete Xbox package, costing $499, or around £320 in the UK. The other pack will be the cut-down version for $299 (around £190). This will, however, require an additional sign-up fee for a two year Xbox Live Gold subscription, which is expected to cost around $10 per month, which converts to around £6 currently, but we'd expect it to be more like £10 per month.
The new console will run on an OS based on the core version of Windows 8, and will include a Blu-ray drive. The online connectivity issue is still a little murky, but Thurrott's blog states that the system, whilst it requires an online connection, won't be as 'Draconian' as many seem to fear.
Always On Internet Connection?
Xbox One will NOT require an internet connection, but will require an always-on Console, sort of.  We've read rumors that suggest that the Xbox will need to be connected once every 24 hours to the internet, but according to Microsoft, all that has been stated is that it does not require an always on internet connection!
Xbox One release date
We're speculating that it will be out this holiday season in 2013. It hasn't been confirmed yet, though.
Xbox One price
A leaked Microsoft document discovered last year mentioned a price point of $299 for the Xbox One, which sounds pretty low to us.
A similar price point was also rumored for the PS4, but we're guessing both firms will be selling their machines for a much higher sum – although if both consoles hit shelves at the same time, expect some pretty competitive pricing – just not as low as what's being speculated. 
Xbox One specs
As with the PS4, the Xbox One could use AMD graphics hardware – a rumor that has resurfaced time and time again. Games site VG247 reports that the console will use two GPUs in tandem – a complex system architecture that's most common in gaming PCs.
However, we're not convinced that Microsoft will opt for such a system in a console. A simple, single GPU architecture will always be popular with developers, as it would allow them to code games quicker and more efficiently.
Highlights include Blu-Ray and Wi-Fi support, 8GB of RAM and an 8 core CPU. 
CPU:
– x64 Architecture
8 CPU cores running at 1.6 gigahertz (GHz)
– Each CPU thread has its own 32 KB L1 instruction cache and 32 KB L1 data cache
– Each module of four CPU cores has a 2 MB L2 cache resulting in a total of 4 MB of L2 cache
– Each core has one fully independent hardware thread with no shared execution resources
– Each hardware thread can issue two instructions per clock
Storage and Memory:
– 8 gigabyte (GB) of RAM DDR3 (68 GB/s)
– 32 MB of fast embedded SRAM (ESRAM) (102 GB/s)
– from the GPU's perspective the bandwidths of system memory and ESRAM are parallel providing combined peak bandwidth of 170 GB/sec
– Cloud Storage
– 50 GB 6x Blu-ray Disc drive
Networking:
– Gigabit Ethernet
– Wi-Fi and Wi-Fi Direct
Hardware Accelerators:
– Move engines
– Image, video, and audio codecs
– Kinect multichannel echo cancellation (MEC) hardware
– Cryptography engines for encryption and decryption, and hashing
Skype
Microsoft bought VoIP provider Skype in 2011 so it's no wonder many believe the firm will use this technology in its upcoming console. In fact, games site CVG claims the Skype will come pre-installed in the Xbox One as a default communications program, replacing Xbox Live and Messenger service.
Voice recognition has been confirmed and was shown off at the conference. Kinect for the Xbox One will come equipped with revamped voice recognition technology which can do uber-awesome things such as identifying the number of people in a room based on the number of different voices it picks up. The new Kinect will also purportedly recommend games based on the number of potential players it recognizes from voice control. 
Controller
The new controller is similar to that of the 360's, but apparently there are 40 new innovations to the controller alone, although none of them were detailed during the conference. We do know, however, that there is NO share button. 
Like us on Facebook and follow us on Twitter for all news updates related to the world of geek. And Google+, if that's your thing!