News
New trailer for Injustice: Gods Among Us
The latest trailer for Injustice: Gods Among Us reveals some features of the DC scrapper...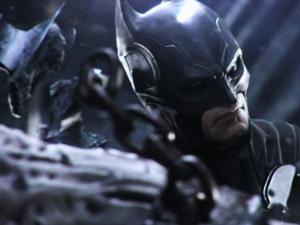 Injustice: Gods Among Us has received a new trailer along with the demo that can be grabbed right now. The trailer, which you can find below, shows off some of the game's features.
These highlights include multi-tired, interactive arenas, complete with elaborate and brutal transitions, King of the Hill tournaments complete with spectator lobby, and the S.T.A.R. Labs mission mode, which feature a series of mini challenges.
Of course, being an MK-style fighter, it'll also include alternative skins for all characters, various online modes and some flashy specials and finishers, which will be fairly out of the this world given the super-powered subjects.
Injustice: Gods Among Us will be released on April 16 in the US and April 19 in Europe on Xbox 360, PlayStation 3 and Wii U.