News
New Titanfall Game May Be Released in 2019
Respawn is working on something in the Titanfall universe that could come out this year.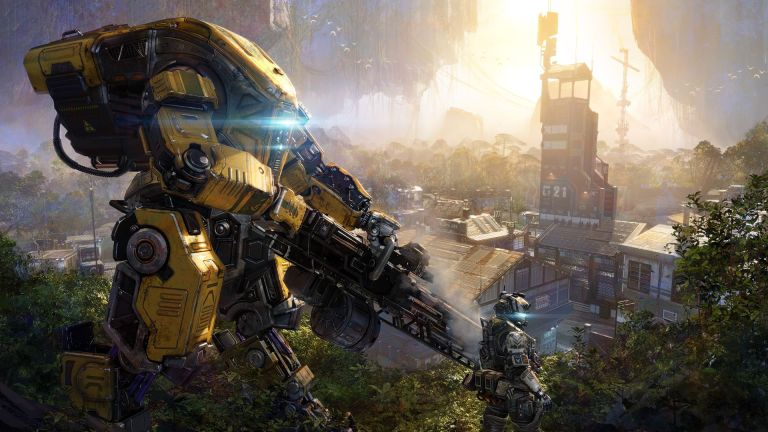 Respawn says it's working on a new Titanfall project set to debut this year. 
"We are also working on more Titanfall for later in the year (yes, I said the T word)," Respawn CEO Vince Zampella said on Twitter. "We love being able to experiment in this crazy universe!"
This news comes very shortly after Respawn revealed that Apex Legends was the project it had been working on in recent years and that Titanfall 3 had seemingly been pushed aside in favor of the studio's surprise battle royale hit. Based on the wording of Zampella's tweet, there's no reason to believe that the game he is referring to is Titanfall 3. Respawn just has too much going on, including the upcoming Jedi: Fallen Order game, for that to be possible. 
Instead, this sounds like more of a spin-off project. Zampella notes that he'd love to experiment in this crazy universe, which would suggest that whatever the team is working on will probably just take place somewhere in the Titanfall world (much like Apex Legends). As for what that project could be, it's incredibly tough to say for sure. The Titanfall card game that Respawn had been working on has seemingly been canceled, so that seems like an unlikely candidate. 
It's also highly doubtful that this upcoming project will be a fully-fledged FPS given how much attention is going towards the development of Apex Legends at this time. We suppose this could be some kind of expansion for Titanfall 2, but that doesn't seem likely given how long it's been since that game's release. Put it all together and…well, we just hope it's not the mobile title that it sounds like it could be. 
In any case, it's interesting to see that Respawn is hesitant to invoke the Titanfall name. This could be because the studio doesn't want to raise people's expectations or it could have something to do with its potentially tense relationship with EA. 
Matthew Byrd is a staff writer for Den of Geek. He spends most of his days trying to pitch deep-dive analytical pieces about Killer Klowns From Outer Space to an increasingly perturbed series of editors. You can read more of his work here or find him on Twitter at @SilverTuna014.