News
New Tekken Comic Series Coming Out This May
Titan Comics will soon be releasing the adventures of Heihachi, Kazuya, Jin, and far more importantly, Paul Phoenix.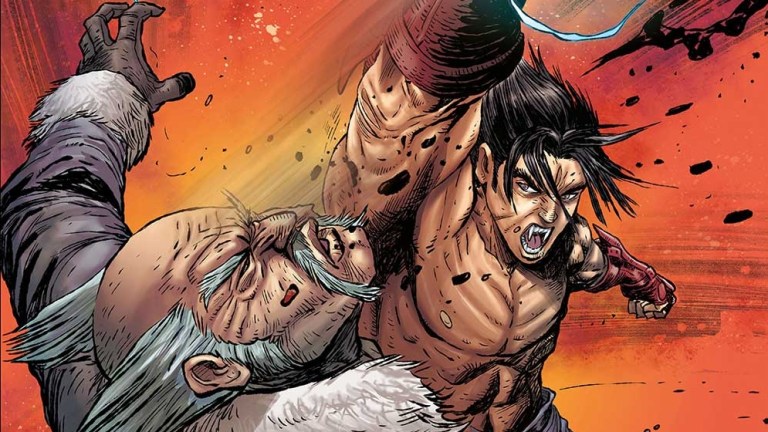 Fighting game comic books have certainly been a thing lately, eh? UDON has been doing Street Fighter stuff on and off for years and even has Street Fighter vs. Darkstalkers coming up. DC Comics recently did a Mortal Kombat X prequel comic and their Injustice: Gods Among Us line has certainly taken off. Then there's Top Cow's Dead or Alive series which I just made up right now and doesn't actually exist.
One thing that will exist is a brand new Tekken comic by Titan Comics, coming out this May. Showing up around the release of Tekken 7, the comic will be written by Cavan Scott and drawn by Andie Tong.
Since showing up in the mid-90s, Tekken has told an interesting story about the Mishima Family, whose four generations worth of bloodline and feuding gradually engulfed the world in war. All while being surrounded by one of the stranger fighting game casts out there.
Here are a bunch of covers of the new series, as well as a quick peek at the interior art.
[gallery:0]
This isn't the first Tekken comic to hit the stands. Forgotten publisher Knightstone released The Tekken Saga #1 back in 1997, followed in 1998 by Tekken 2 #1. It was…interesting. Same could be said for Image's Tekken Forever, which tied into the game Tekken Tag Tournament and also lasted for a single issue. Then in 2009, a manga called Tekken Comic tied into Tekken 6's storyline.
Oh, and there was a prologue comic for Street Fighter X Tekken if that counts.
Anyway, let's hope this one is good and is able to at least get to the second issue.
Gavin Jasper will one day write about those other Tekken comics in-depth but that day is not today. Follow him on Twitter!