News
New Super Monkey Ball Game Rumored to be in Development
Super Monkey Ball may be making its long-awaited return to consoles.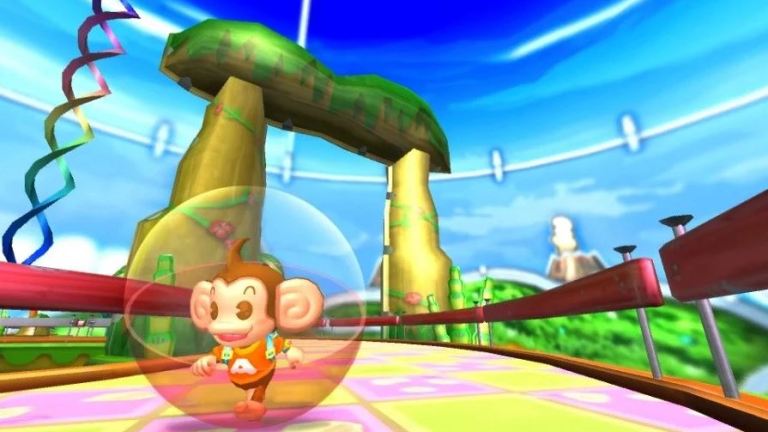 A recent filing with the Taiwan Games Ratings Board suggests that a new Super Monkey Ball game is in development. 
The information surrounding this filing is a little vague and open to some questionable translations, but the name Super Monkey Ball is undeniably included as part of the filing details. Interestingly, the filing references Chinese and Japanese titles which (according to some very, very basic translations) translate roughly to Now Taste Good! Super Monkey Ball and The Food is Great! Super Monkey Ball. That would seem to suggest that this game will be thematically food-based. It's still not clear, though, whether this will be a brand-new game or some kind of remake/remaster. 
Not every game that is filed with the Taiwan Games Ratings Board sees the light of day, but the organization has a reputation for being the source of many early game reveals. At the very least, it tends to be a reliable indication of games that someone at least intends to work on. 
If you're not familiar with the name Super Monkey Ball, you're most certainly forgiven. It's been quite some time since we've gotten a console entry into the series (about 9 years, in fact) as many of the recent games have been relegated to mobile platforms and handheld devices. Those games were fine, but they never quite captured the appeal of the series at its best. 
Many of you who do remember the Super Monkey Ball franchise most likely remember its GameCube glory days. During that time, Super Monkey Ball proved to be one of the GameCube's most unusual attractions. As a puzzle game that requires players to manipulate levels in order to guide a rolling monkey to the end of a course, Super Monkey Ball proved to be a challenging (frustrating, in other words) experience that proved to be especially popular among speed runners. 
We'd certainly welcome the return of the franchise and look forward to this rumored new game's supposed upcoming release on Nintendo Switch, PS4, and PC. 
Matthew Byrd is a staff writer for Den of Geek. He spends most of his days trying to pitch deep-dive analytical pieces about Killer Klowns From Outer Space to an increasingly perturbed series of editors. You can read more of his work here or find him on Twitter at @SilverTuna014.